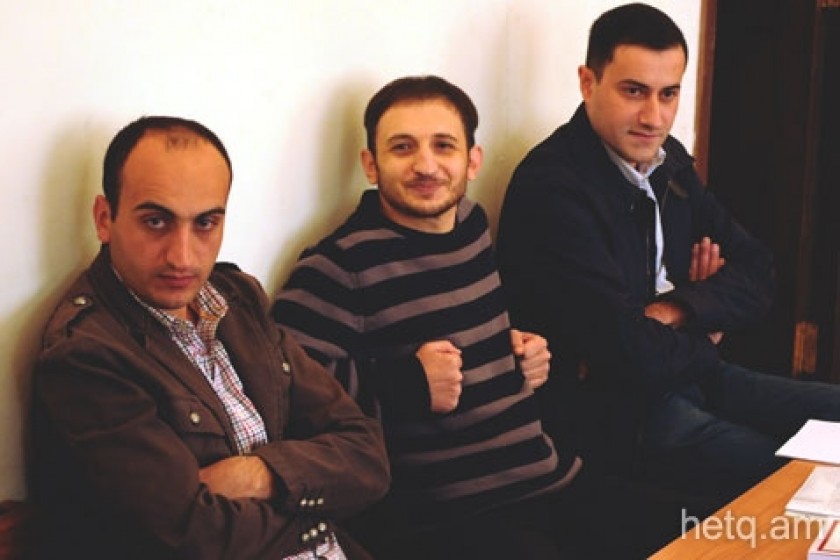 Court Rejects Motion to Free Activist Tigran Arakelyan
Armenia's Criminal Court of Appeals today rejected a motion that ANC activist Tigran Arakelyan be freed from pre-trial detention.
Supporters wearing "Freedom for Political Prisoner Tigran Arakelyan" tee shirts crowded into Armenia's Criminal Court of Appeals today for the start of proceedings against four jailed activists.
A lower court had sentenced ANC activists Tigran Arakelyan, Artak Karapetyan, Sargis Gevorgyan, and Davit Kiramijyan to six, three, and two years, respectively, on charges of "hooliganism" dating back to a August 2011 scuffle with police in Yerevan.
The Criminal Court of Appeals subsequently upheld this ruling, promoting the activists' defense team to petition the Court of Cassation. As a result, six of the young activists were released on signature bond, whereas Arakelyan remained in detention.
During today's session, Judge Yeva Darbinyan sustained Arakelyan's motion to yet again question Shahen Harutyunyan, the police officer who charged that the activist had punched him in the face.
The next trial date was set for this Wednesday.