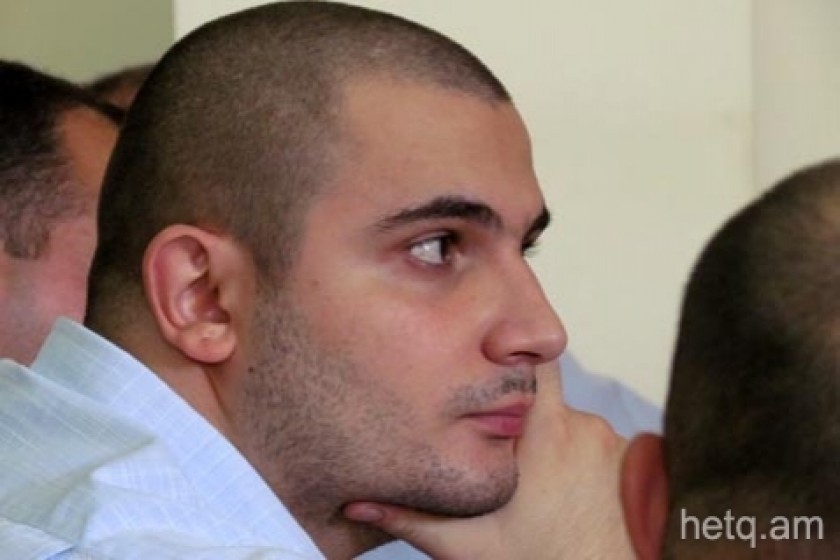 Alleged Haystack Arsonists Set Free Under General Amnesty
A group of young men being held on charges of setting a bale of hay afire were first found guilty and then released under the provisions of a general amnesty.
The controversial case had been closely covered by the press in Armenia.
Aram Moughalyan and Robert Piloyan were sentenced to two years and six months, and Gagik Arakelyan and Artour Klyan to one year and one month.
After leaving the courthouse, the men, who had always affirmed their innocence, said they would appeal the verdict.