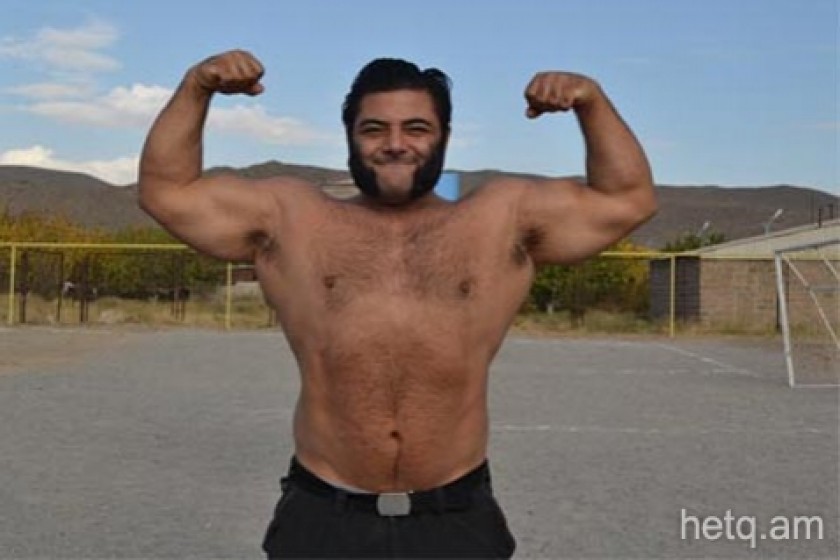 Germany's "Strongest Man" - You Have the Power to Change Your Life
Patrick Baboumyan - "Going vegan made me even stronger"
In 2011 Patrick Baboumyan was recognized as the Strongest Man in Germany, and became the European GPA champion (140 kilos) in 2012.
Born in Iran, Patrick later moved to Germany. He became a vegetarian in 2005 and six years later decided to become a strict vegan.
"At first, I was afraid that I would lose all my strength by becoming a strict vegan. But it was quite easy to do," Patrick confesses, adding that being a vegan doesn't mean one only eats salads and becomes sad.
In fact, Patrick says that he's never felt in better shape. As a child, he always had a soft spot for animals and thought it was wrong to later consume animal products.
"I saw two ways out of my dilemma. Either stop caring for animals or else stop eating them. I decided on the latter, and stopped eating anything derived from their slaughter," Patrick says.
He says that when he became the strongest man in Germany, the press went wild covering the fact that he then decided to become a strict vegan.
"I became even stronger than before," says Patrick. "If I knew the benefits earlier, I would have made the decision years before."
He says that he brushed aside the ridicule directed against him and consciously decided to spread the word about the benefits of vegetarianism to the world and to inspire people that they have the strength and inner drive to change the world.
When I asked him what was his greatest but most difficult victory, Patrick said it was at September's vegetarian festival in Toronto where he walked ten meters carrying 555 kilos in weight. It was a world record.
When I asked Patrick if he too had an Achilles heel, like the Greek god of old, he said he did but that he would never reveal it. "If the competition knew what it was, they'd beat me," he laughed.
"Achilles was unbeatable, but not me. That's competition for you. One day you win and the next you lose."
Patrick says the secret to his success is hard work and constant dedication.
This is his first time in Armenia and emotionally speaks about his visit to the village of Arteni in Aragatzotn Province. He wants to renovate the gymnasium there in cooperation with the COAF.
"If you could have only seen the sparkle in the eyes of the children. Anyone in Yerevan with the opportunity should go there and help in whatever way possible."
Patrick believes that all of us are born with a God given strength, but that society constantly tries to convince us that we are weak and small.
"That steals our power. You must understand your own strength. No one is so small that they cannot change something. You are able to change your life and have an impact on your surroundings."
If you found a typo you can notify us by selecting the text area and pressing CTRL+Enter