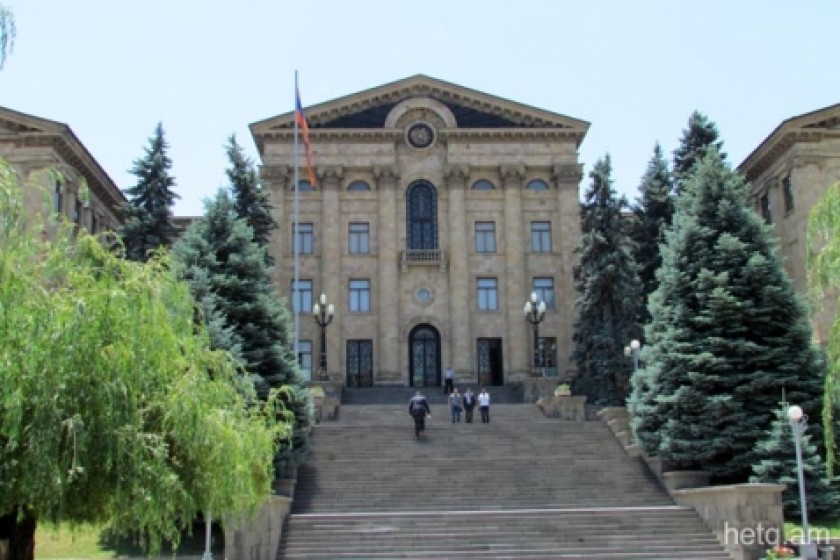 Government Pledges to Go After Tax Cheats to Ensure 2014 State Budget
During the discussions over the past week in the National Assembly regarding a draft budget for 2014, Armenian Prime Minister Tigran Sargsyan noted that the government is not planning to seek a sizable revenue increase through a further toughening of the tax administration.
Sargsyan told the heads of parliamentary standing committees that the tax authorities will instead focus their attention on "risky" sectors of the economy where tax evasion is particularly widespread.
To cut down on tax evasion, there will be more frequent tax audits of companies suspected of grossly underreporting their earnings.
The 2014 draft budget calls for an 8% rise in public spending which, according to the prime minister, will mostly go to healthcare, social security and education.
Sargsyan also talked about the government's plan to draft a unified salary rate schedule for all civil servants.
The draft bill commits the government to spending 1.24 trillion AMD ($3.1 billion), up from 1.15 trillion drams projected for this year. Budgetary revenues would similarly rise by around 10% to over 1.13 trillion drams.

The budgetary targets are based on the assumption that the Armenian economy will grow by 5.2 percent in 2014.
Some 34 billion AMD is to be allocated to raising pensions. 9.5 billion is to go to the Ministry of Emergency Situations, up from 2 billion this year.
The National Security Service will be allocated 16.272 billion AMD.
Armenia's Department of Police will get 31.6 billion AMD.
The Ministry of the Environment will get a 28.6% raise, boosting their budget by 516.2 million to 2.3 billion.