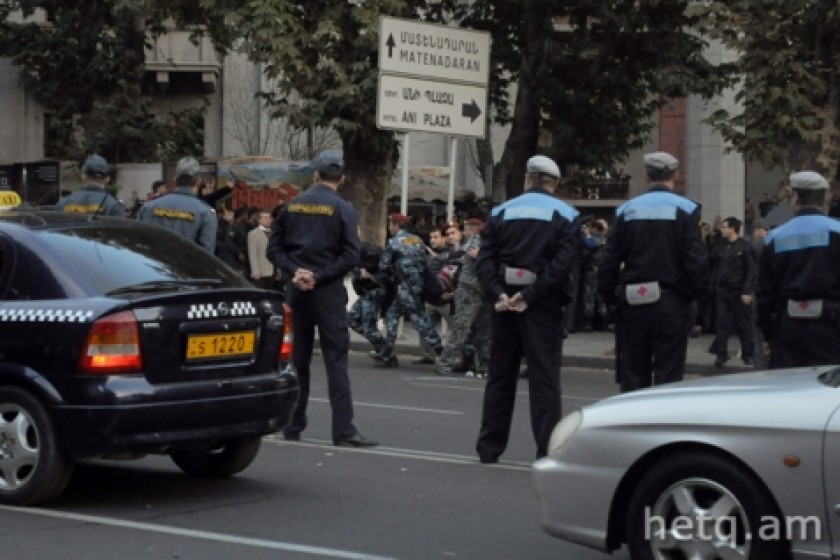 Yerevan Police Arrest 20 in Protest March
38 activists were detained before the start of a march in Yerevan entitled "The Revolution of Values".
A scuffle broke out between protestors and the police in Yerevan's Liberty Square.
The police later reported that the twenty protestors taken into custody had been armed with clubs and set off home-made fireworks when authorities instructed them not to disturb the public order.
20 of the detained were arrested.