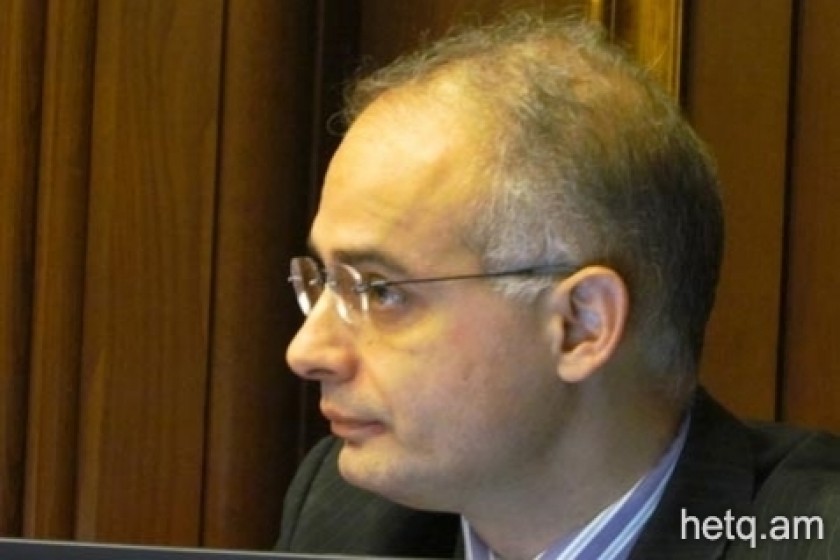 Levon Zurabyan: 'The government has selected a sales register device that doesn't exist'
During today's Q & A session in the Armenian Parliament, HAK faction head Levon Zurabyan raised a number of issues related to the price and importation of the new sales slip dispensing machines now in use.
Zurabyan charged that the government was buying the devices at above market cost and that others had been prevented from importing cheaper models.
In response, Finance Minister Davit Sargsyan said that any person or company who could find appropriate cheaper models with the same technical features, were welcome to do so, and that the government wouldn't restrict their importation and sale in Armenia.
"This is exactly what I mean when I say that you are providing nonsensical replies. We are telling you that the government has set down such standards that no one is able to purchase the devices. Furthermore, the model of the device chosen by the government doesn't even show up on the website of the producer. Not only is the government not allowing the purchase of a cheaper device, but even of the device it has selected," Zurabyan said.
Minister Sargsyan claimed that the government had placed an "exclusive" order for the devices and that the price had dropped substantially.