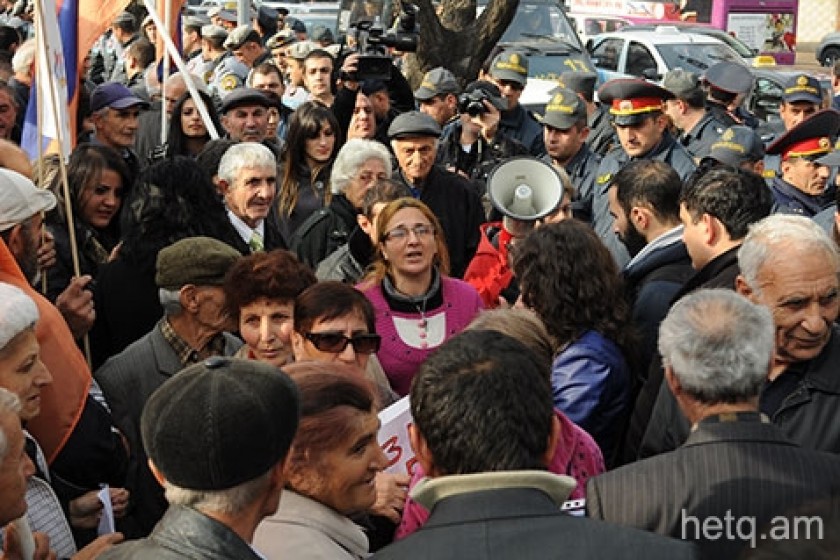 Women Freedom Fighters Demand Resignation of President Sargsyan
Scores of women freedom fighters gathered outside the Presidential Palace today in Yerevan, demanding the resignation of President Sargsyan.
They were joined by other citizens participating in the demonstrations "Vilnius or Resignation", taking place today, tomorrow and Thursday.
After voicing their demands, the freedom fighters marched past the Palace towards Liberty Square.