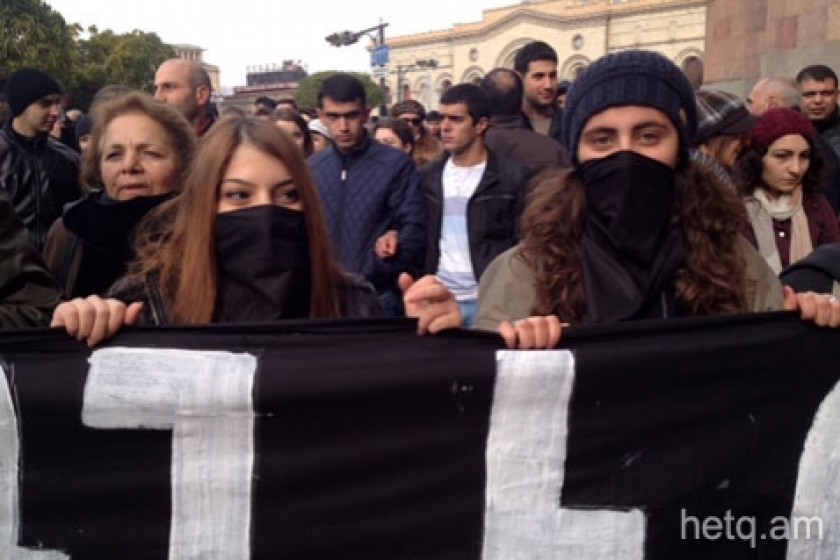 Anti-Putin Protesters in Yerevan Disregard Police Warning to Disperse
Minutes ago, a police van entered Yerevan's Liberty Square broadcasting a warning to anti-Putin demonstrators not to go ahead with their planned march through Yerevan since it was "illegal".
In response, march organizers told the assembled crowd that they would continue as planned.
Among the protesters were Heritage Party MP Zaruhie Postanjyan and Yerevan Municipal Council member Davit Sanasaryan.