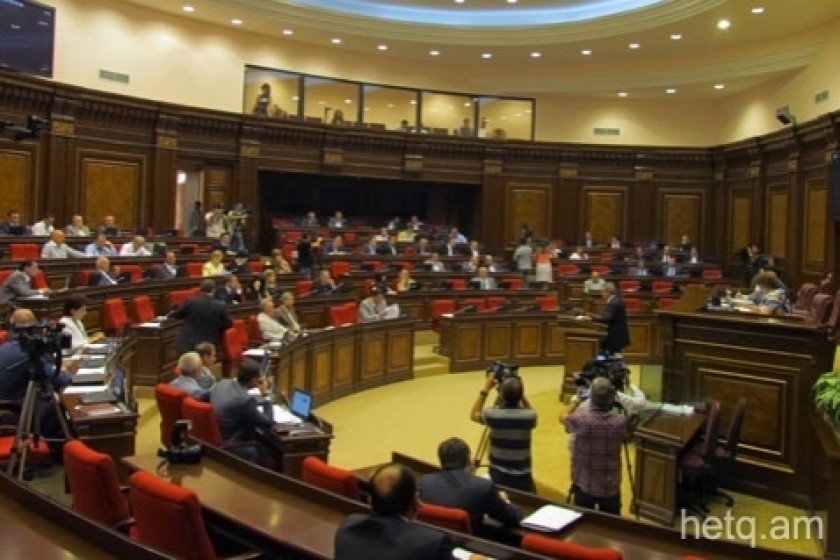 Bill to Delay Mandatory Pension System Defeated 54-46
Armenia's National Assembly shot down, by a vote of 54-46, a draft statement that would have postponed the launch of a mandatory individual pension system by one year.
The outcome of the vote was never in question. Minutes earlier ruling Republican Party faction head Galust Sahakyan declared that his party and its junior coalition partner, the Country of Law party, would vote against the bill. They constitute the majority in the parliament.
Sahakyan finished his declaration by saying, "I tell the reporters later why we are opposed to the bill.'
ARF faction head MP Vahan Hovhannisyan advised Sahakyan to go outside and give his reasons to those demonstrating on the street against the pension system, rather than speaking to reporters.
The bill calling for the one year delay had been introduced by ARF MP Aghvan Vardanyan.