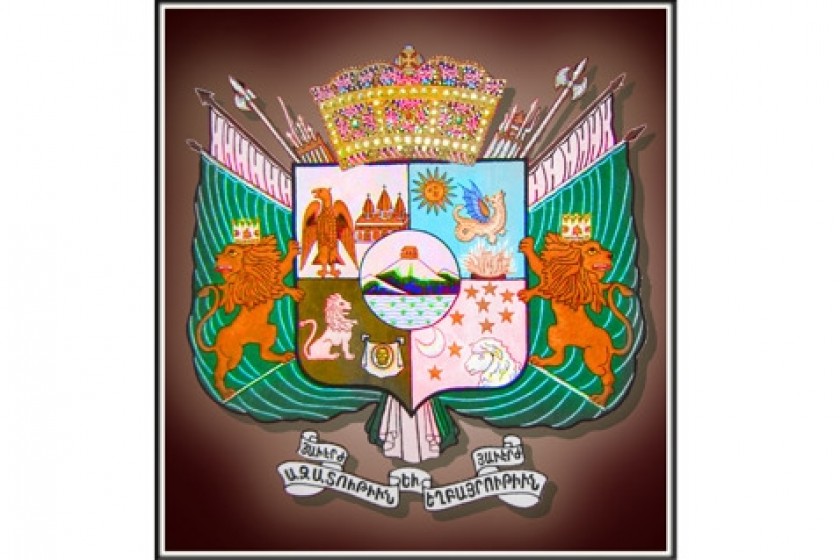 Kolkota Armenian Clergyman Rebuts Charges of Mismanagement and Election Fraud
The following letter was sent to Hetq by Very Rev. Father Zaven Yazichyan, Pastor and Manager of the Armenian College and Philanthropic Academy in Kolkota.
Father Yazichyan refutes a number of claims appearing in the November 26 Hetq Opinion piece entitled Armenian Election Woes in India: Millions in Assets at Stake.
Today it is not unusual for miscreants to create a scandal out of nothing and to tarnish a persons' reputation without much deliberation. And what makes it worse is the readiness of the media to publish without proof of its veracity, articles written by such miscreants who do not have the courage to name themselves and instead assume the title of "Anonymous".
Hence, it was not without anguish that I read the article titled "Armenian Election Woes in India: Millions in Assets at Stake" on hetq.am. I do not wish to demean myself to argue with a nameless person; however I would like to make some clarification:
The Armenians have been connected with India as traders from the days of antiquity. They came to this country by the overland route, through Persia, Afghanistan and Tibet and were well established in all the commercial centers long before the advent of any European traders. Nevertheless, the Armenian community prospered and developed during the 16th century. In the early 18th century the Indian subcontinent was faced with a severe crisis. Fierce civil strife between Indians and Europeans as well as between the European powers themselves (England and France), resulted in the victory and subsequent expansion of the British rule in India. It is during this period of political upheaval and unrest that the Armenian community sought to reestablish their socio-cultural identity and not just restrict themselves to be a vibrant commercial community. This was one of the reasons that urged them to build churches (there are five churches in West Bengal, the oldest one was built in 1688) in their settlements and invite priests from Mother See of Holy Etchmiadzin, Armenia. As always and everywhere in the entire world the Armenian Church was considered as the centre of all community activities, so the Armenians in India were and are not exceptions.
The Armenians in India considered it their patriotic duty to build churches and provide educational facilities (one of the most important phenomena for the Armenian educational and cultural life in the Indian-Armenian Spiritual Pastorate is the Armenian College and Philanthropic Academy (ACPA) and Davidian Girls' School (DGS) of Kolkata. It may surely be said that it is one of a kind. It has been existing for almost two centuries and is still serving its noble purpose by educating students and imparting knowledge and wisdom to young Armenian children from India and abroad) for their compatriots in order to preserve their religion, language, literature and national identity. To the Armenians, Christianity is the religion of the heart and not of the head. It is evident from the gallant and simple records illuminated with the tears of saints and glorified with the blood of martyrs.
Among all the Armenian Apostolic churches in India, The Armenian Holy Church of Nazareth, is the oldest Armenian Church in Kolkata and plays a unique and important role as it is considered to be the Mother Church of the Indian-Armenians Spiritual Pastorate. And as in everywhere in all dioceses, parishes, pastorates, communities or in any organizations, armies, offices or in businesses there is a set of written rules that are accepted by all people living together; first to generate a degree of trust and coordination that is necessary for people to live together as well as to specify how the administration will be constituted, and who will have the authority to take which decisions.
The Indian-Armenian Spiritual Pastorate is subject to internal and external rules, order and discipline. Every aspect and institution of human civilization requires some form of government to prevent injustice and maintain order and govern a group properly It is said: that if men were angels, no government would be necessary. If angels were to govern men, no controls on government would be necessary. Unfortunately, it is not like that.
Therefore, our ancestors being well aware of it, created bylaws for Indian-Armenian Spiritual Pastorate which we call Scheme. In which it is clearly stated who and how Indian Armenian identity has to be protected and preserved and passed to future generations.
According to the Scheme every four years in the Indian-Armenian Spiritual Pastorate the Armenian community of Kolkata assembles to elect a new committee who will protect and preserve the Armenian inheritance and pass it to future generations. The practice of the Armenian community in Kolkata of assembling together to elect a new committee is not new and the gossip surrounding it is also quite an old ritual, something I believe will unfortunately, continue forever and never stop. What astonishes me is the disposition of some people to escalate such baseless gossip into a sensational mudslinging affair, by trying to lend it credibility through publications in the media. Either such individuals have a lot of spare time, or they do not know how to utilize the limited time in our lives in a prudent and righteous manner, knowing very well that the day of the Lord will come.
The Scheme clearly states who are eligible for election; who can vote and can be elected. Hence I would like to talk about specifically what has been written in this article. In my opinion whosoever wrote this article is either a preposterous liar trying to undermine the peace of society or is himself/herself not aware of the rules governing the election procedure in the Indian-Armenian community.
"…recent election has included getting four clergymen and four Armenians from Armenia"
Firstly, the clergy robe or vestments do not prevent the clergy from being Armenians and hence a part of the community. The clergy have been in the community from the first day when the community was established, because it is their duty to be present wherever there is an Armenian establishment, to guide them to happiness and partake in their sadness. Yet again according to The Scheme, whosoever, lay or clergyman, receives charity from the church or lives in the property of the Church is not eligible to vote. Manager, Assistant manager and Armenian teachers are employees of the Armenian College and Philanthropic Academy (ACPA). None of them receive any charity from the church and none of them live in the property that belongs to the Church. ACPA is a totally separate body with its own rules and constitution. Secondly, there were four clergies in Kolkata during the summer months and now there are only two. Moreover, there are other strict criteria in The Scheme that one must meet before he/she can be allowed to vote. Only two clergies took part in the election.
The Indian-Armenians I am sure are proud and truly happy to have two priests because there are so many Armenian communities that desire to have at least one visiting priest, so they can have Divine Liturgy at least once a month, but due to shortage of the number of Armenian priests, they are unable to enjoy the benefits of having one.
"…what was the reason for inviting these clerics six months prior to the November 10 election date… these clerics are archimandrites and bishops. Such a situation leads one to speculate as to their hidden agenda"
Again there is no archimandrites and bishops in Kolkata and no one was invited six months prior to the November 10 election date; there is one married priest with his family who has been living in Kolkata for more than three years and there is the newly appointed manager who had to come to Kolkata almost a year before his actual appointment, to learn and understand 3 the cultural differences and responsibilities of the managerial position for a smooth transition of chair.
It is a complete lie that it in the history of the Annual General Meeting it is the first time that the clergymen have participated in the election. Research the history, who advised the community to have a Scheme, a written document, so Indian-Armenians could keep their identity so far from Motherland.
"One might ask what four clerics are doing in India, where only 200 Armenians remain. Why aren't they in places where there are 40,000 Armenians and no priests – Syria, Ethiopia and Syria, and elsewhere - where there is a need for holy men to save wandering souls?"
Honestly, this is too much. I am wondering whether this person (whoever he or she is) has ever seriously thought what s/he wrote or is able to show on the map where Syria, Ethiopia is or tell how many Armenian Churches we have there or how many priest are currently serving there.
My suggestion to the writer would be to get his facts correct before saying, writing or let alone publishing anything.
"What exactly are the clerics doing in return for such luxurious salaries? While a cleric in Armenian average receives, say, $100 a month, in India they receive $2000 to $3000, including benefits."
As the Pastor of Indian Armenian Spiritual Pastorate and Manager of Armenian College and Philanthropic Academy, I would refrain from disclosing the modest salary we receive and yet how I wish this allegation was true, not that I would know what to do with that monumental a paycheck.
"The Girls School has been closed for 5 years now, and all the thirty girls are staying at the re staying at the re staying at the re staying at the boys' hostel. Does the school administrator intend to sell the girls school, which is a trust property? What about the safety of the young girls surrounded by celibate clerics and young teenage boys?"
The DGS is currently under construction and the delays are due to the long process of obtaining legal permission for renovations under the Indian Government laws. Hopefully by the beginning of 2015 we will have all necessary paperwork done and will start construction of Davidian Girls' School which will reopen in 2017, wherein it will have the capacity to accommodate more than 200 Armenian kids. No one has any intention of selling the DGS, for it is a trust property and it is under the kind donation of the Church committee that this renovation project will become a reality.
We as school administrators understand and leave no stone unturned in providing safety to the young Armenian girls on the highest level. We have appropriate women staff appointed 24/7 to look after the girls.
To a few Armenians, who wish to remain anonymous:
I am not upset that you lied; I am just upset that many readers believed and got upset and from now on the person who would think logically cannot believe you anymore.
For the senior Indian-Armenians we have the Old Age Home which is situated near The Armenian Chapel of St. Gregory the Illuminator near the Park Circus. This Home caters to the welfare of the needy. The church and the Home are taken care of by the Church Committee of Holy Nazareth as well.
Dear author please verify your information, because even in the list of committee member you mentioned have erred, you have named people who are not in the committee and never were. Furthermore, I wonder how you being a recipient of charity from the Church can say such hurtful things to the Church and His servants who have helped you in times of need. Your way of thanking them appalls me.
As the Pastor of Indian-Armenian Spiritual Pastorate and manager of Armenian College and Philanthropic Academy I invite everyone to come and see for themselves how we live in the ACPA. It is open to everyone and at all times. All Armenians must be proud that we are trying to do our best to keep the Armenian heritage and flag flying high and shining brightly in India. We are open to comments and advice for improvement and development, but lies and dishonesty will always be rejected. I implore Indian Armenians not to be misled by the words of people who are simply trying to divide, confuse, and ruin the bonds of love within the community. I pray to God Almighty to grant everyone wisdom and to forgive people who lie and show them the right path in life.
May God the almighty have mercy on you and grant you forgiveness of all your transgressions of the past and the present. May he deliver you from those that are to come, confirm you in all good works, and give you rest in the life of the age to come. Amen
With love and blessings,
------------------------------------------
Very Rev. Father Zaven Yazichyan
Pastor and Manager
Armenian College and Philanthropic Academy
56B, Mirza Ghalib Street (Free School Street),
Kolkata - 700 016, West Bengal, India
Tel: +91 (033) 4010 9051 / 22299051
Fax: +91 (033) 22275869
E-mail: [email protected]
Website: www.armeniancollege.edu.in
P.S.
"I am sure they don't know the Indian culture or even how to hail a cab or read and write in English. Do they college degrees in management?"
After this article I hope there will be no doubt on my English reading/writing capabilities. And hopefully if my duty permits me free time to step outside the ACPA, you'll surely see me hail a cab, or better still use the more humble public transport like the metro, bus and auto-rikshaw. And with regard to the college degrees, I invite everyone to visit my office where there are three diplomas hanging on the wall. It is not like some people tried to false their baptism certificate prior November 10; I have earned them throughout my hard work.
Being a Pastor is not a "privileged clergymen" it is a duty, when one of the senior Armenian was having a health problem, no one where next to him, even his own children, because there were living their lives overseas in calm and peace that "privileged clergymen" who donated his own blood in the middle of the night and save him, and that Church committee who took care of all his hospital bills and expenses. The hospital has all records, thank God.
If you found a typo you can notify us by selecting the text area and pressing CTRL+Enter