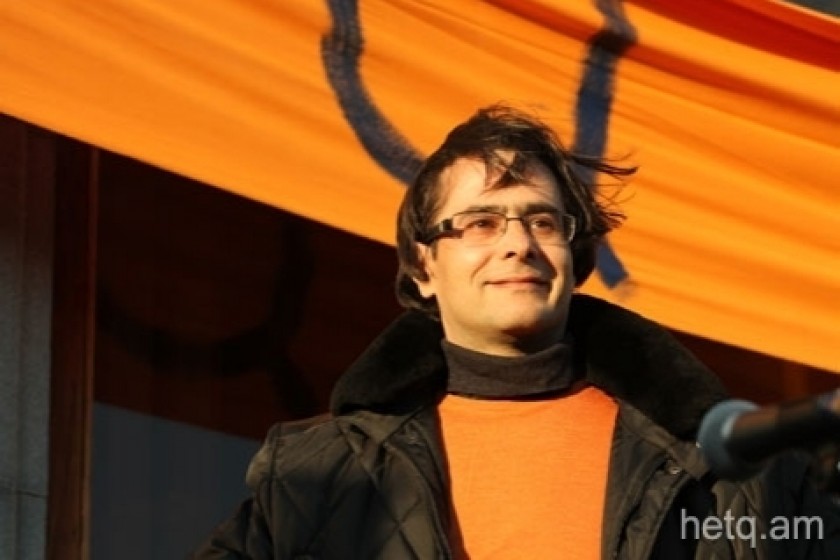 Andreas Ghukasian to EPP President: "Do you back Armenia's entry Into the Customs Union?"
Dear Mr. Joseph Daul,
Armenian society knows that the ruling parties in Armenia, namely Republican and Rule of Law,are the members of European People`s Party (EPP) of which you are president.
It has been officially announced, that Serzh Sargsyan`s decision to join Armenia to the Customs Union was approved by the EPP. Moreover it is said that EPP continues to consider Armenian ruling coalition parties as EPP family members.
This is why, in the public perception, the Republican and Rule of Law parties continue to be regarded as forces representing EPP`s political interest in Armenia.
This fact is a serious obstacle for civic and political forces struggling against Eurasian Union integration.
It would then appear that the struggle against Customs Union is also a struggle against EPP and European values. That`s why during the visit of President of Russian Federation Vladimir Putin political forces and civic groups couldn't bring large masses to the street in order to protect the sovereignty of our country.
As the President of European People`s Party you have the responsibility to set the record dtraight and put an end to the confusion. Only you can clarify this complicated problem.
If Armenia`s ruling coalition parties remian as members of the EPP family, then the road to Customs Union doesn't contradict European values and there shouldn't be struggle against it.
On the other hand, if the parties are no longer considered members of the EPP, the Armenian society should be informed. I am sure that this clarification will help Armenian society in this complicated and historically responsible period to choose the right way for the country.
Best Regards,
Andrias Ghukasyan
Candidate of President in 2013 Election