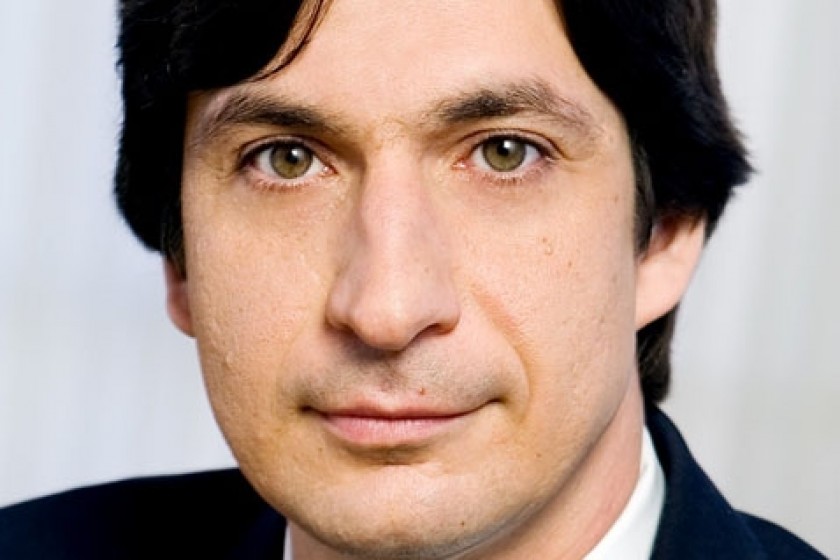 Governor Jerry Brown Taps Armenian Bar Member Armen Tamzarian As Judge Of The California Superior Court
On December 5, 2013, California Governor Jerry Brown appointed Armenian Bar Association member Armen Tamzarian to the Los Angeles County Superior Court. Heeding the calls of the Armenian community, including the Armenian Bar Association, to name another Armenian-American to the judicial bench, and in recognition of Mr. Tamzarian's impeccable background and experience, Governor Brown's appointment comes as a most welcome and auspicious development.
Prior to his appointment, Mr. Tamzarian was a senior appellate court attorney at the California Court of Appeal in Los Angeles. From 1997 to 2008, he was an associate and then a partner of the Century City law firm of Case, Knowlson, Jordan & Wright LLP. His practice consisted mostly of business and real estate litigation. In 1996 and 1997, Mr. Tamzarian worked as a superior court research attorney.
Mr. Tamzarian has been an active member of the Armenian-American community for most of his life. Beginning from early on in his education and career, Mr. Tamzarian studied and then published on the issue of the Armenian question under international law. Most recently, he served on the organizing committee for the ANCA grassroots conference. He also served for seven years as a task force member of the AGBU Generation Next mentorship program.
Mr. Tamzarian received his B.B.A. from the University of Massachusetts, Amherst and his J.D. from Southwestern Law School. At Southwestern, Tamzarian received a full three-year merit scholarship and served on the school's law review.
"The Armenian Bar Association welcomes Armen Tamzarian's appointment to the bench by California Governor Jerry Brown. Mr. Tamzarian is a wonderful choice and will make a superb contribution to the California judiciary. We look forward to additional judicial appointments in the near future of other worthy Armenian-Americans in California and other states. We also call upon President Obama to draw from a pool of highly-qualified Armenian-American lawyers and state court judges for an appointment to our federal bench," stated Armenian Bar Association Chairman Garo Ghazarian.
Armenian Bar Association