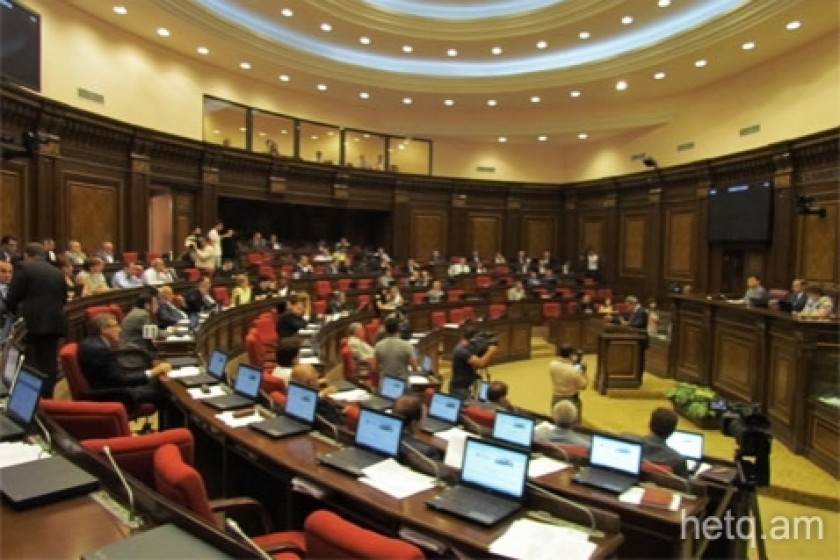 National Assembly Passes "Flexibility" Bill to Pension Law
Armenia's National Assembly today passed a draft bill containing a number of changes to the mandatory individual pension law that goes into effect as of January 1, 2014.
The bill, adopted after the first hearing, would, according to its government sponsors, introduce legislative "flexibility" to the law, making the funds equally accessible to their managers.
A number of protests against the pension law have taken place in Yerevan. Opponents have demanded the the system either be postponed for one year, or to make it voluntary.