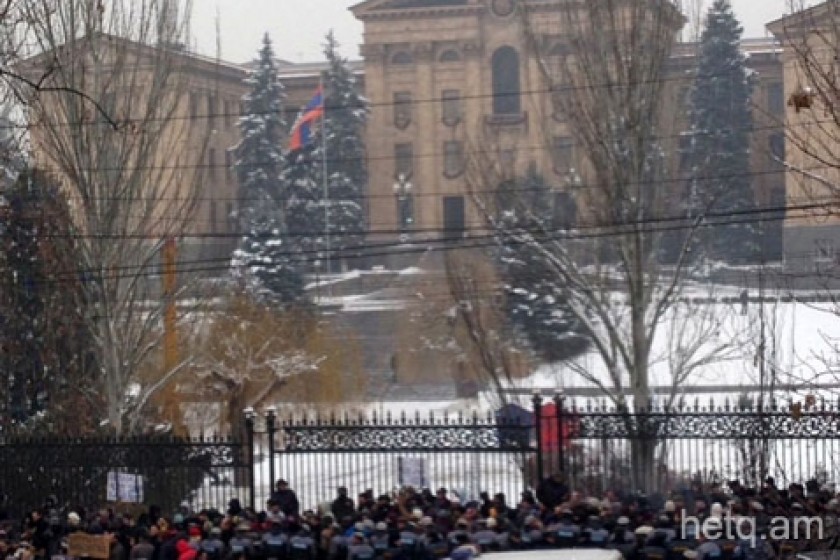 Armenian Parliament Ratifies Russian Gas Treaty: Opposition MPs Stage Walkout
Minutes ago, Armenia's National Assembly voted to ratify a natural gas agreement with Russia that would essentially hand over total supply and distribution to Gazprom.
The vote to ratify the deal was never in doubt since the government's Republican Party holds a majority of seats in parliament.
The manner of how the voting has done, however, was a bit out of the ordinary.
Rather than casting ballots electronically, as per the norm, MPs had to raise their hands to signal their approval.
It seems that Zaruhie Postanjyan, an MP from the opposition Heritage Party, has secretly collected the electronic voting cards of all the Republican Party deputies.
All MPs from the Heritage, ARF, HAK and Prosperous Armenia parties walked out of chambers before the vote took place.
As they exited, National Assembly President Hovik Abrahamyan took a passing shot at them, saying they were individuals with scanty intellect and that he was ashamed that they were parliament deputies.
According to parliamentary procedure, when a hand vote takes place, a special counting committee must step in a tally the votes.
Despite the rule, it was Speaker Abrahamyan who tallied the vote, according to which 77 voted in favor of ratifying the gas treaty.
Reporters watching developments from the press gallery upstairs began to bang on the glass windows in an attempt to thwart the voting.
Abrahamyan then instructed security guards to restore order to the gallery.