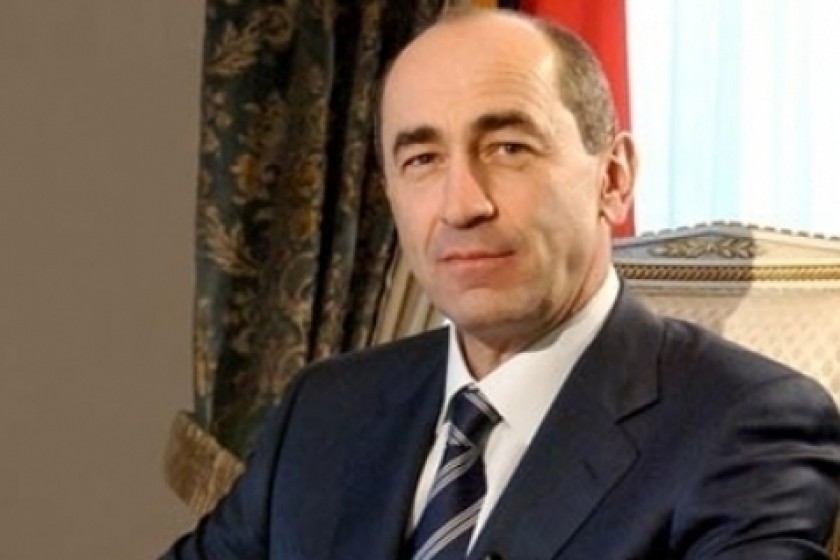 Kocharian Lashes Out: 'We can't afford the luxury of having a flawed prime minister in Armenia'
In an interview published today, former Armenian President Robert Kocharian lashed out at Prime Minister Tigran Sargsyan, labeling the latter's attempts to shift the blame for the housing construction slump on him as "mental degradation".
Kocharian described Sargsyan's explanations for the slump as "having nothing to do with reality."
Kocharian blamed the construction slump as a direct result of the exodus of large numbers of citizens leaving Armenia.
"Many of the apartments they leave behind inevitable wind up in the secondary market, leading to a housing surplus. The fall in demand and prices thus makes new investment in the housing market less attractive."
Kocharian also blamed the worsening conditions of the country's mortgage credit market for the construction slump, arguing that less and less people are willing to risk taking out loans.
"And the banks aren't at fault. They merely reflect the overall economic situation and the problematic liquidity of real estate," Kocharian said.
The former president also pointed to the rise in poverty levels, thus making the dream of home ownership more and more out of reach of average citizens.
Like many political analysts, Kocharian noted that people have less faith in the future and that if given the chance 40% of the population would leave Armenia.
"No one intending to leave will invest in real estate or in business," Kocharian said.
Concluding, Kocharian said that neither the previous government nor the financial crisis was the reasons for the slump and that the current prime minister needs to take full responsibility.
"If the prime minister does not understand this, then he his mental powers have degraded. If he is lying while at the same time understanding, attempting to place the blame on Andranik Margaryan's government and on me, then his sense of morality has degraded."
Kocharian's parting shot at Sargsyan minced no words.
"In any event, we can't afford the luxury of having a flawed prime minister in Armenia."
If you found a typo you can notify us by selecting the text area and pressing CTRL+Enter