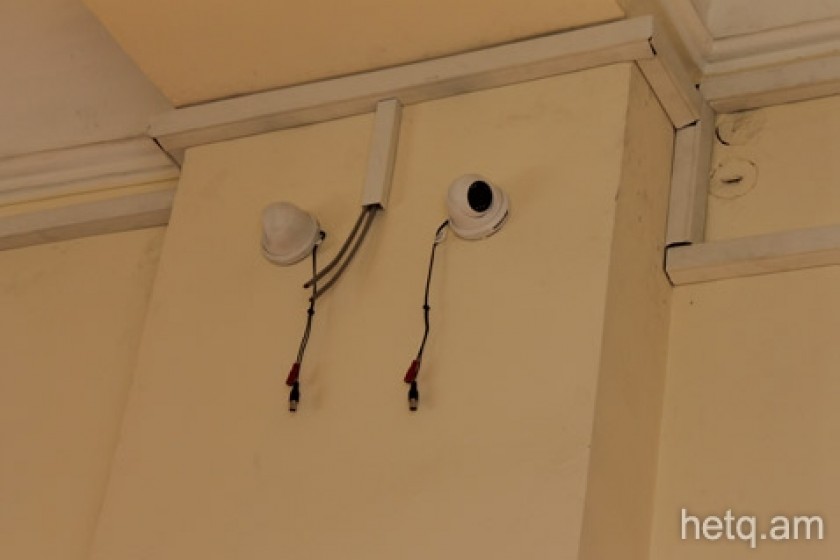 Big Brother is Watching: CCTV Cameras Now Installed in Armenian Parliament
CCTV cameras have been installed in the corridors of Armenia's National Assembly. They are not yet operational, but, as one of the contractors said, they'll soon be turned on. On the second floor of the parliament building, next to the library, the cameras are placed quite close to each other, so the entire corridor is visible.
Recall, 4.6 million AMD (about $11,163 USD) was allocated for procuring these cameras, each of which costs 31,000 AMD (about $75 USD).