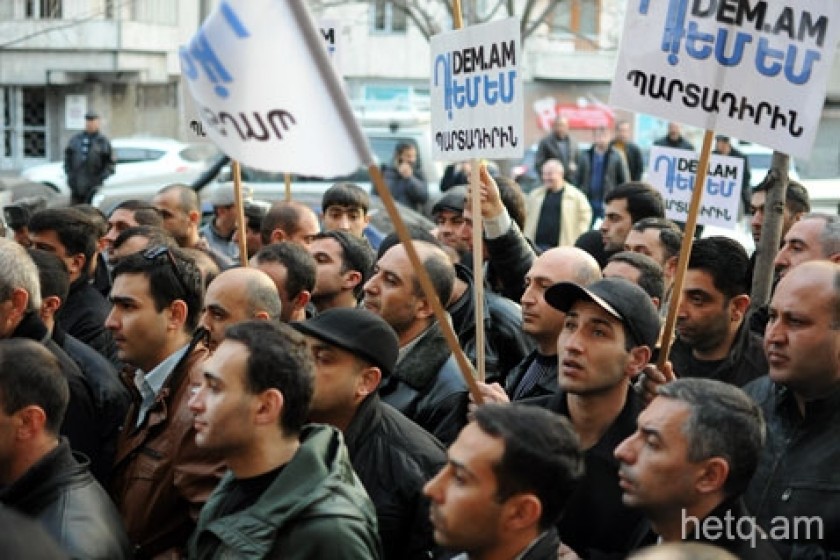 Metsamor Plant Workers Protest Pension System in Yerevan
After work today, scores of employees from Armenia's Metsamor Atomic Power Plant picketed outside the Human Rights Defender's Office in Yerevan to protest the new mandatory pension system in the country that will deduct a portion of their wages for investment.
The protesters handed a letter of grievances to the Office and noted that while the Human Rights Defender can't really change the law it's the only state body willing to listen.
"Elsewhere, it's the driver of the deputy of the deputy that comes out to meet with citizens," joked one protester.