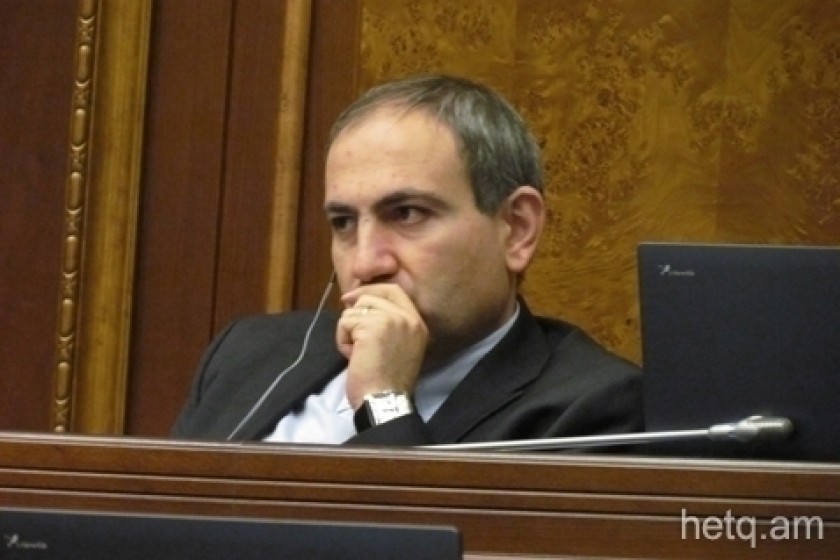 MP Pashinyan Calls for Dismantling of Speed Cameras; Corruption Risks Too Great
During a parliamentary Q&A session today, MP Nikol Pashinyan criticized the government for installing ever more speed cameras in the country as a way to 'fleece' average citizens.
Pashinyan said that in 2013, some 11 billion AMD in traffic fines were collected but that none of the money was entered into the national budget.
"Pretty soon we'll be installing speed cameras on our balconies to see if we walk too fast from our homes," Pashinyan joked.
The MP noted that the number of traffic violations was actually going up rather than decreasing, which was the expected result of the speed cameras in the first place.
According to Pashinyan, 679,978 traffic violations were registered in 2011 and 1.258 million in 2013.
Coming to the defense of the speed cameras was Minister of Justice Hrayr Tovmasyan, who chided Pashinyan for implying that the government was engaged in a money raising racket.
"Can you show me just one case of somebody being fined when a traffic violation actually didn't take place?" Tovmasyan asked.
Tovmasyan said that 500 million AMD in fines had been transferred to the reserve fund; 300 million was spent on services at police posts; 373 million on communication services; and 830 million on erecting new road and traffic signs.
Pashinyan didn't appear swayed by the minister's claims and called for the dismantling of the speed cameras, arguing that the corruption risks involved were too great.