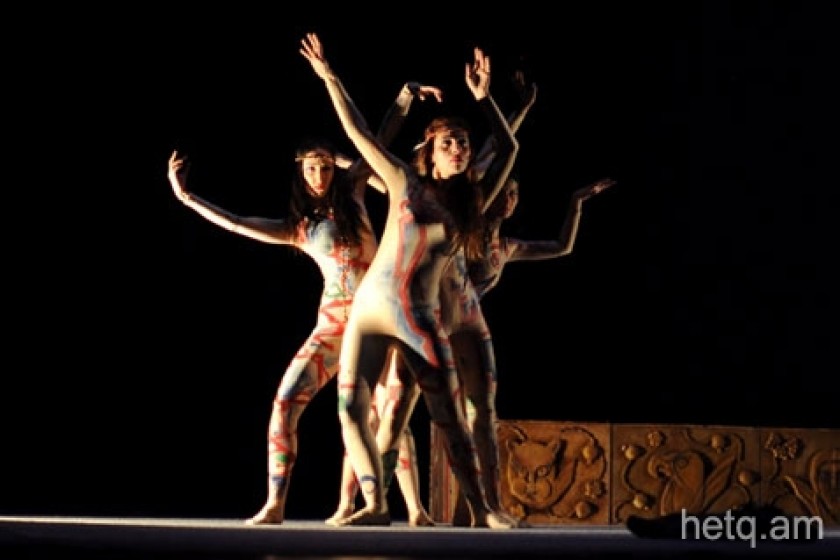 "Homeless" Pantomime Theater Launches 40th Season in Yerevan
Yerevan's State Pantomime Theater launched its new season with a performance of Flowers' Manuscript.
Before the performance began, author and director Zhirayr Dadasyan took the stage and noted that the Pantomime Theater was starting its fortieth season without a space to call its own.
The troupe rents a space on the second floor of the Young People's Theater on Moskovyan Street.