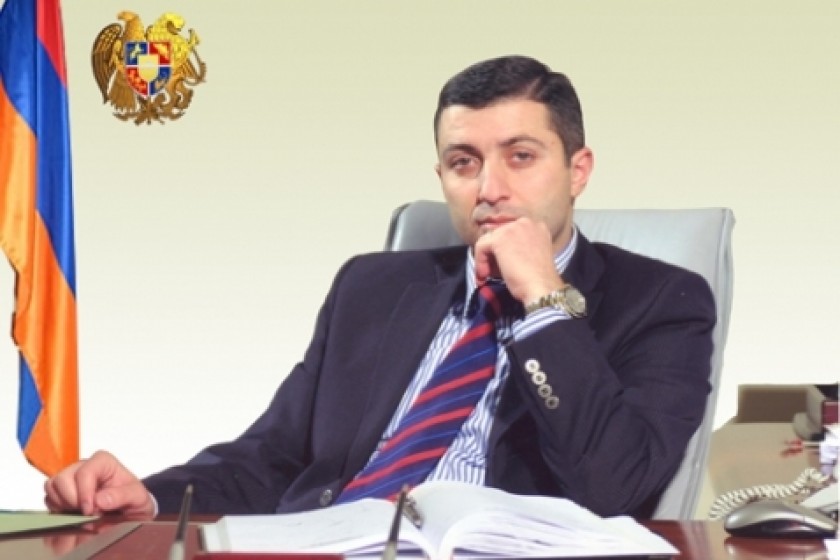 The "Compulsory Enforcement Service" Refutes the Irrefutable
On October 29th, the Compulsory Enforcement Service of Court Decrees (CES) released the following statement:
"The CES of Armenia declares that Mihran Poghosyan, who heads the CES, presently has no connection whatsoever with the firm Ketrin LLC.
While Mr. Poghosyan founded the above-mentioned firm in 1996 he has since sold his shares in Ketrin. We call on news outlets to refrain from publishing incorrect and irresponsible information."
We at Hetq would advise Mr. Poghosyan, the Director of the CES, to visit the official website of the CES, press the "Director" link on the page and then read the biography that appears.
In the Work Experience column it is listed that Mr. Poghosyan has been serving as the 'Founder' of Ketrin LLC from 1996-2008. Given that this refutation by the CES primarily concerns the Hetq article "A Tale of Bananas in a Banana Armenia", we once again assert that the false paperwork alleging that bananas have been exported to the Islands of the Bahamas was 'doctored' when Mr. M. Poghosyan served as the Founder of Ketrin. If, according to the CES statement, Mr. Poghosyan has actually sold his shares in Ketrin, this transaction only occurred this year. This is verified by the official website of the CES itself.