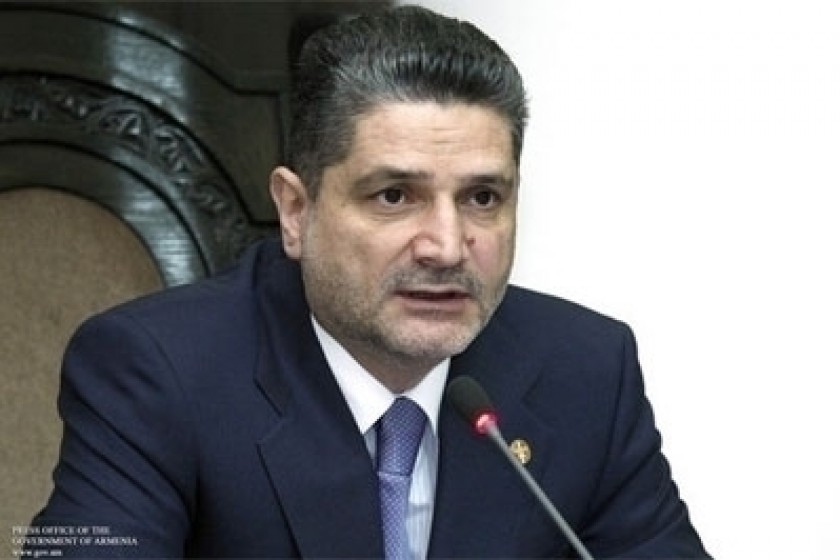 Investigative Journalists Prez Again Urges PM Sargsyan to Take Action
Edik Baghdasaryan, President of the Investigative Journalists NGO, has once again called on RA Prime Minister Tigran Sargsyan to respond to his open letter of July 25 regarding the public hearings that took place on June 17 regarding a draft bill of amendments to a law regulating the transfer of control of state forests.
Mr. Baghdasaryan, in his open letter to PM Sargsyan, had raised several procedural issues surrounding the June 17th hearings that were in violation of Armenia's Freedom of Information laws.
Baghdasaryan also requested that the NGO be provided a copy of the draft bill presented to the RA government by the HayAntar SNOC, one of the organizers of the public hearings.
On August 4, the RA Government's Department of Citizens' Reception responded to Baghdasaryan, claiming that the public hearings were organized and conducted according to legal procedure and that no freedom of information laws were violated in the process.
In his open letter dated today, Mr. Baghdasaryan takes issue with the claims made by the government and reiterates his view that the hearings were limited in scope and that participants were not notified in due time.
Mr. Baghdasaryan has again requested that PM Sargsyan direct the Ministry of Agriculture to publish the draft bill and other corresponding documents on its website so that the public at large and interested parties can have the opportunity to actually see what is being proposed.