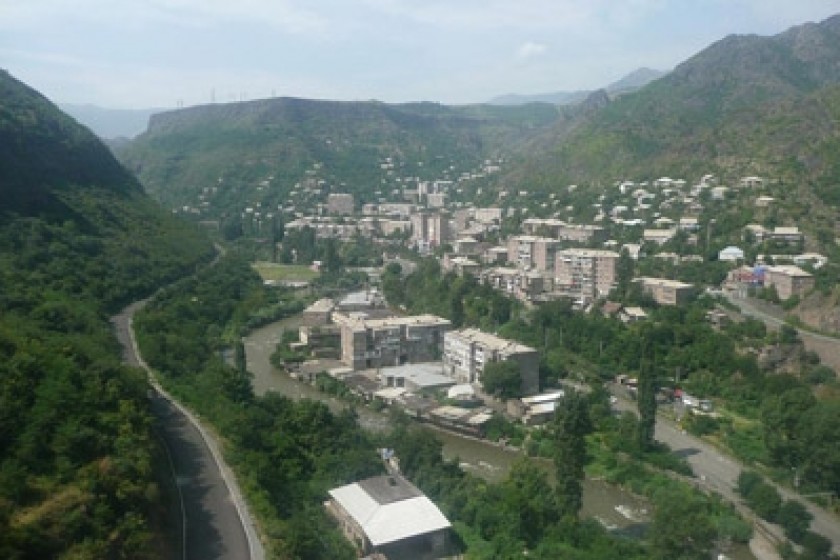 Alaverdi: One of Two Mayoral Candidates not Campaigning, Has No HQ
Aleverdi is set for mayoral elections on September 11 after the former mayor Arthur Nalbandyan was appointed the governor of Lori province. There are two candidates for the position – Artavazd Varosyan, the Deputy Mayor, and Kamo Babayan, director of Karap-Tras, a local transport company.
Once he became a candidate, Artavazd Varosyan ceased his functions as Deputy Mayor. He is a member of the Republican Party and deputy chairman of the regional party structure. Kamo Babayan is a member of the Communist Party, but according to Anush Evoyan, head of the Communist Party regional structure, he is seeking office independently and will not receive support as the Party's candidate.
Although the campaigning season opened on August 30, Kamo Babayan is almost not campaigning at all. Hetq failed to contact him because his mobile phone was switched off. City Hall informed us that Babayan does not have a campaign headquarters.
Candidate Artavazd Varosyan's has two campaign offices, one of which is located in the Republic Party office on the first floor of Alaverdi City Hall, the other is in the Sarahart district.
In response to questions from Hetq, Sasun Khechumyan, deputy chairman of electoral district N 30 said that 15 local committees had already been formed for the election. "The committees have 7 members, which are members of the parties represented in Parliament. Two people in the committees have been added by the regional electoral committees."
In the coming days, Hetq will be reporting in detail about the mayoral candidates and their campaigns.