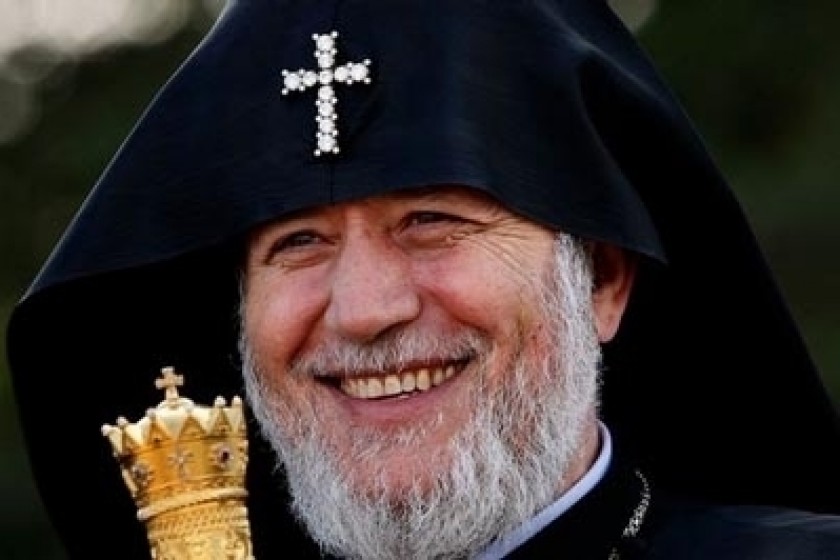 Catholicos Garegin II at Kecharis - "That's not what we agreed upon"
A few days ago Hetq received a tip that Catholicos Garegin II visited the Kecharis Monastery in Tzaghkadzor and was visibly angry when he saw the huge size of a restaurant being built nearby.
Allegedly, the Catholicos proclaimed, "What have you done. This isn't what we agreed to."
To verify the tip-off, Hetq got in touch with Father Vahram Melikyan who runs the press office at Etchmiadzin.
When we asked Father Melikyan if Catholicos Garegin II had indeed visited Kecharis and made such a statement, his response was that the Supreme Patriarch of the Armenian Apostolic Church had handed over the matter of the restaurant to the Etchmiadzin Architectural Council for review.
"We are also awaiting the opinion of the Monuments' Preservation Committee. At present, I have no further information to give you," Father Melikyan said.
We again asked Father Melikyan the same question.
"The Holy Father always visits churches and monasteries and has visited Kecharis as well. I wasn't with the Catholicos during the visit so I have no details regarding the trip," was Father Melikyan's response.
Hetq also contacted Garoun Mirzoyan, the Mayor of Tzaghkadzor. He said he had no knowledge of such a visit.
We also asked Bishop Arakel Karamanyan, the Primate of the Kotayk Diocese.
"I wasn't present and know nothing about it," answered Bishop Karamanyan.
Reminds me of the popular adage - If a tree falls in a forest and no one is around to
hear it, does it make a sound?
If the Catholicos travelled to Kecharis but no one knows about it, did Garegin II actually go there?