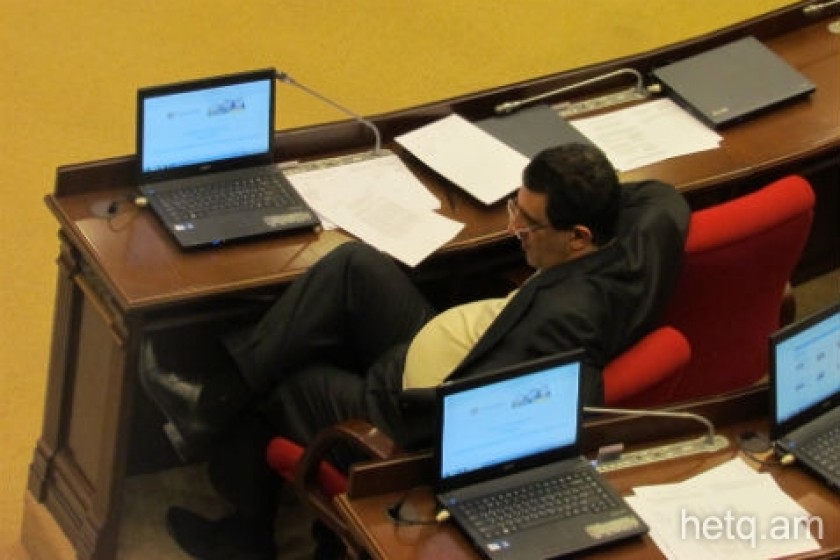 Tax Bill Debate Amidst a Sea of Empty Seats
This is what Armenia's National Assembly looked like today as it debated a bill making changes to the RA Law on Taxes that would increase tax rates.
The bill also proposes the creation of a number of new taxes. As the photos show, only a handful of MPs were present.
Some were following the discussion and raising questions, while others were chatting with colleagues or fixated on their cell phones.
Oh, by the way, even the sponsors of the bill were absent.