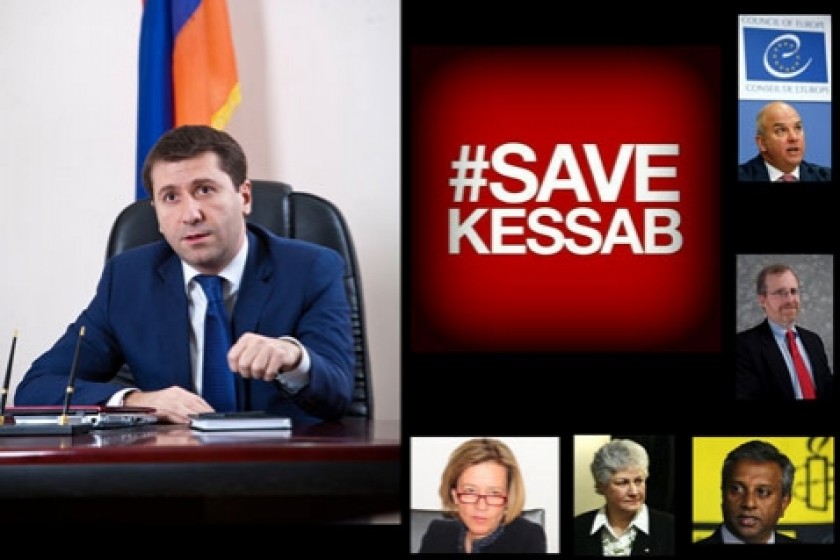 #SaveKessab: Armenian Ombudsman's Urgent Appeal to International Bodies on the Plight of Kessab Armenians
Human Rights Defender of the Republic of Armenia Karen Andreasyan this morning sent an urgent message to several international agencies to draw their attention to and urge them to launch an investigation into the events that occurred in the Armenian-populated town of Kessab in northwestern Syria over a week ago.
The statement issued by the Armenian Ombudsman to the UN High Commissioner for Human Rights, Council of Europe Commissioner for Human Rights, International Ombudsman Institute, European Ombudsman Institute, International Committee of the Red Cross, Human Rights Watch, and Freedom House reads as follows:
"On March 22–25, terrible events occurred in Syria's Armenian-populated city of Kessab and its surrounding villages. The peaceful population became a target of three days of brutal attacks, which were presumably carried out by groups affiliated with al-Qaeda. According to current data, there were 80 civilian deaths; furthermore, 670 Armenian families and the majority of Kessab's population evacuated to neighboring Basit and Latakia.
"It's deplorable, but an event analogous to the incidents in Kessab occurred in 1909 and 1915, when Turkish troops forced Armenians to leave Kessab. The murder and displacement of Kessab Armenians today is already the third in their history. These incidents are based on the intention of the partial or complete elimination of national, ethnic, racial or religious groups. These actions must be taken as a serious challenge and threat to the international community, as well as to the fundamental human rights principles recognized by all civilized nations.
"The events in Kessab contain elements of the crime of genocide as set forth by the 1948 Genocide Convention and the Rome Statute, and taking into consideration that the prevention of genocide was recognized by the UN International Court of Justice as a provision of erga omnes, we now more than ever call on the international community and international agencies to undertake a thorough investigation to determine to what extent neighboring countries or other states (especially Turkey) controlled the situation in Kessab, and what responsibility they bear for the flagrant human rights violations there."
If you found a typo you can notify us by selecting the text area and pressing CTRL+Enter