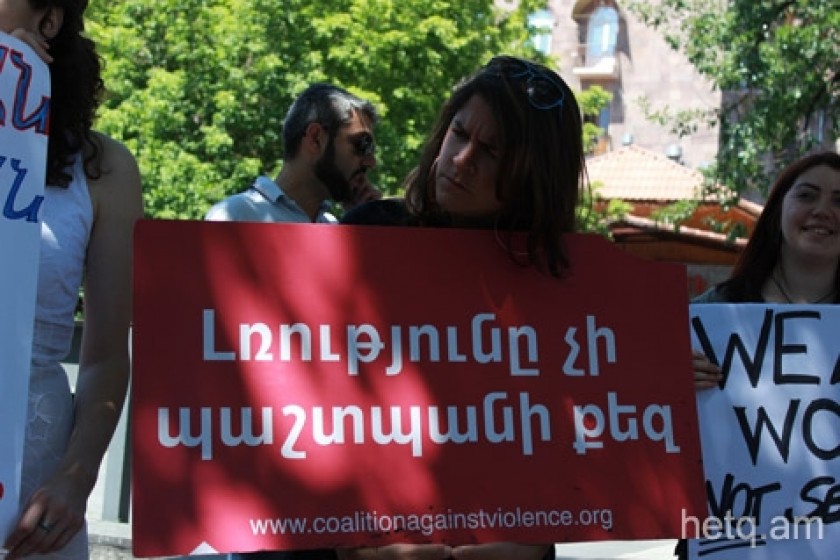 Rape Victim Supporters Demonstrate Outside Presidential Office in Yerevan
Members of the Coalition to Stop Violence Against Women assembled outside the office of the Armenian president this morning, demanding a free and fair trial for a 28 year-old woman beaten and raped in the Valencia Hotel in Yerevan.
The case had been dropped several times due to the fact that the man accused of the crime was a friend of the investigator examining the case.
Holding signs reading "We demand an impartial trial" and "Police inaction grows regarding instances of sexual violence, the crowd of local and foreign citizens directed their ire at the presidential office across the street.
A letter of complaint was handed to an official from the president's office who promised to pass it on to President Sargsyan.
The demonstrators then marched to the Prosecutor General's Office and demanded to see Prosecutor General Gevorg Kostanyan. Employees there promised to arrange such a meeting in a few days.
The attorney for the rape victim today presented legal complaint with Armenia's Court of Cassation.