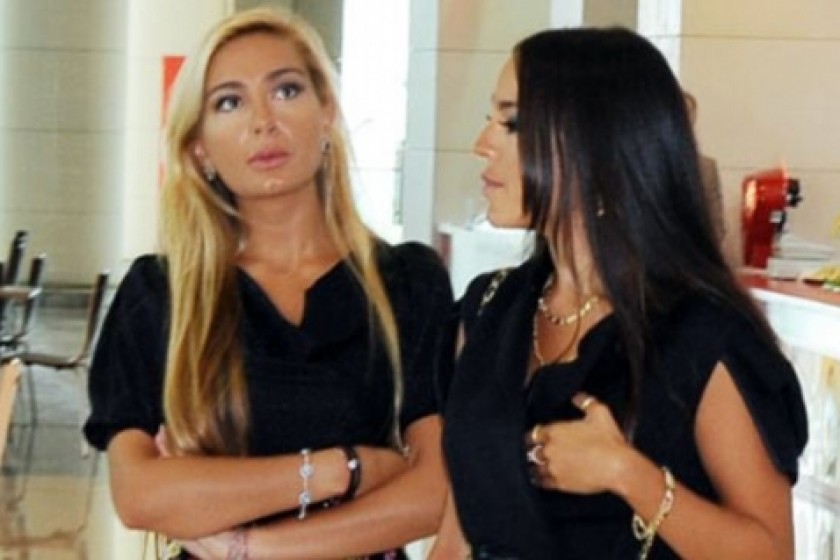 TeliaSonera's Behind-The-Scenes Connection To Azerbaijani President's Daughters
By Khadija Ismailova
Leyla and Arzu Aliyeva, daughters of President Ilham Aliyev of Azerbaijan, are even more invested in Azerbaijani telecoms than was previously believed.
They own most of Azerfon, the country's third-biggest company. Now newly uncovered documents link the daughters through a trail of owners and offshore registrations to Azercell, Azerbaijan's largest mobile phone business.
That means two out of the top three companies are closely connected to the Aliyev family—and, thanks to more complex offshore registrations, nobody is yet sure who owns the third.
The proven paper trail links the family to nearly three-quarters of the mobile market, a commercial dominance that raises serious questions about Internet surveillance and communications security within Azerbaijan.
It may also help to explain complaints about costly service.
These newly revealed links indicate more unusual ties between Swedish telecom giant TeliaSonera and Eurasian political figures than the company has publicly acknowledged, according to documents reviewed by the Organized Crime and Corruption Reporting Project (OCCRP) and Radio Free Europe/Radio Liberty (RFE/RL).
Swedish Problems
It has been a difficult 18 months for TeliaSonera.
In late 2012, Swedish TV and OCCRP revealed that TeliaSonera was being investigated for bribery in connection with US$ 320 million that was paid to a company run by a close friend and business partner of Uzbekistan's ruling family in order to obtain a 3G license in that country.
In Azerbaijan, the surreptitious links between the ruling family and the country's mobile phone companies raise questions about how real the competition can be among the top companies.
The answers lie in a complicated web of offshore and business records that connect Azercell, the company's largest mobile provider, to the Aliyev daughters. TeliaSonera owns nearly 40 percent of Azercell.
After the affair in Uzbekistan, TeliaSonera changed its management roster and vowed to overhaul business practices and ethical standards. Company officials, however, refuse to discuss any specific actions they have taken or are taking in Azerbaijan.
Today Azerbaijan's telecom market is split between Azercell, Bakcell and Azerfon. Azercell has nearly half the market, Bakcell has a third and Azerfon the rest.
Azercell was established in 1996 by the government and Azertel, a subsidiary of Turkcell in Turkey. TeliaSonera holds shares in Azercell through an offshore subsidiary called Fintur Holdings. Today the Swedish firm also owns shares of Turkcell in addition to its 40 percent of Azercell.
To understand the connections between the companies, follow the paper trail of a Swiss national named Olivier Mestelan, an art dealer and friend of the first family, who has frequently served as secretary in companies owned by the Aliyev daughters and whose name keeps popping up in telecom records.
For example, TeliaSonera's partner in Azertel—a company called Cenay Iletishim—is represented by Mestelan. Mestelan also shows up in records linking Azerfon and Azercell.
With government figures connected to the Number 1 and Number 3 telecommunications companies in Azerbaijan, critics say these companies cooperate with the government to monitor phone calls and website visits on a massive scale. Media watchdogs say these hidden connections raise serious questions about Internet freedom and the extent to which government officials may be listening to citizens.
If you found a typo you can notify us by selecting the text area and pressing CTRL+Enter