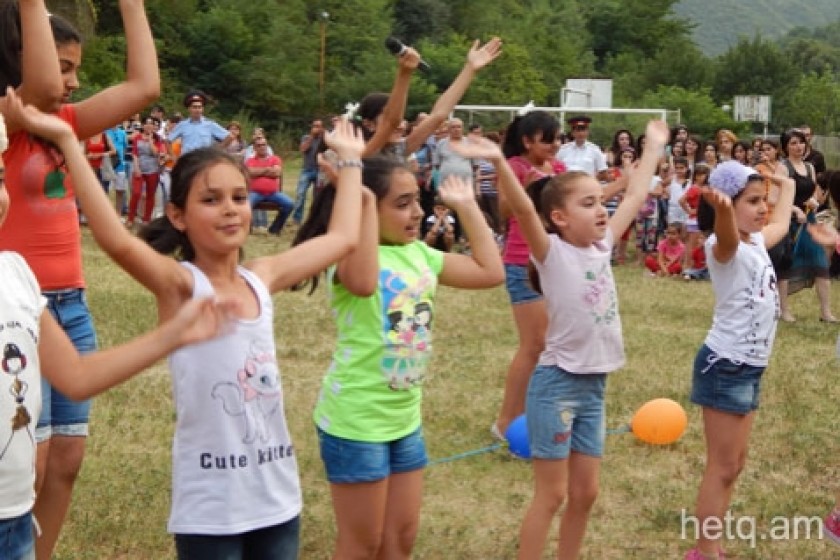 Alaverdi Residents Celebrate Their "Day"
It seemed like all the residents of Alaverdi, a town of 15,000 in Armenia's northeast Lori Province, turned out yesterday to celebrate "Alaverdi Day".
At 7 in the evening, a parade of community and municipal groups kicked off in the town's Metalurg Stadium.
As Mayor Artavazd Varosyan was telling me about the six new artificial grass playgrounds that will be completed by summer's end, children from a local kindergarten made their way into the stadium carrying balloons and accompanied by a musical group playing traditional Armenian instruments.
Alaverdi is a mining town, so it wasn't a surprise for Vallex Group Executive Director Velery Mejlumyan to show up and hand out awards to a number of top miners working at the local copper molybdenum plant.
As the evening drew on, several well-known pop stars entertained the crowd with a mini concert.