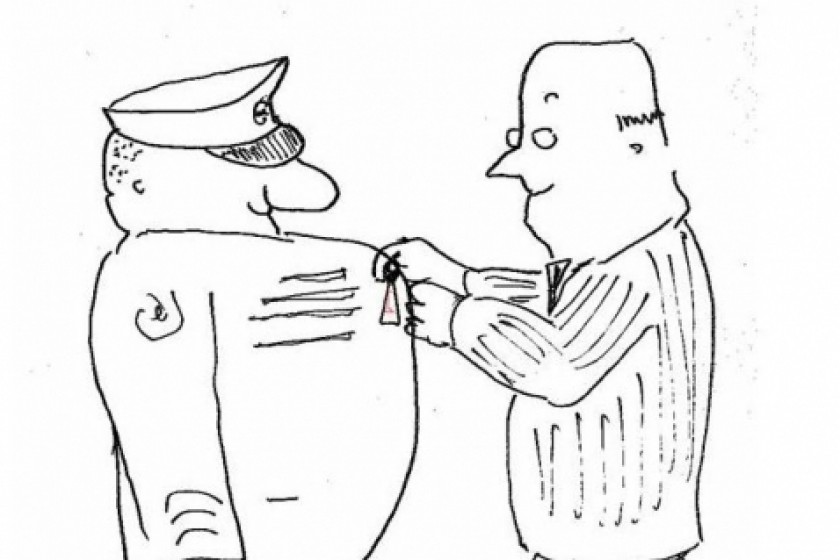 Op-Ed: No Criminal Investigation into Brawl Involving State Officials
Several people were taken to the Arabkir Police Division after an altercation at Charlotte Cabaret on Yerevan's Marshal Baghramyan Avenue at 4:15 am on August 26.
Police confirmed the news of the incident. Arabkir's experienced police chief, Grisha Amirkhanyan, decided not to launch a criminal investigation as there is no complainant.
Amirkhanyan didn't launch a criminal case because he knows that participants of one side of the altercation are officials. Naturally, he reported this to his superior, Chief of Republic of Armenia Police Vladimir Gasparyan, who either agreed or instructed him not to launch criminal proceedings.
This clearly shows how state officials' professionalism has "increased" in recent years. They feel freer in night clubs, since, anyway, they are not involved in state affairs — they resolve the affairs of their businesses in such venues while simultaneously enjoying the Ukrainian performers dance.
They were in Charlotte Cabaret, a strip club, until 4 am — only a few hundred meters away from Baghramyan 26 (the presidential palace). Initially, the dispute took place inside; later, outside, on the street. More than 10 state officials were involved in the brawl. Injured the most was Chief of Kentron's Tax Inspection Karen G. Karapetyan:
"He got 22 stitches in his head at Nairi Medical Center," said Hetq's source, adding that the brawl began because of Karapetyan, because he said he is the tax chief of downtown Yerevan division and things won't be good for them. And for this statement of his, Karapetyan was "punished" on the street. With him were his colleagues, but they are not threatened. Baghramyan 26 staff know about the incident; it's impossible for them not to know. And Karen Karapetyan is Armenian prime minister's adviser Kovalenko Shahgaldyan's nephew.
Among the participants of the brawl were National Security Service (NSS) employee Arsen Ghazaryan, who is the NSS's representative in the Ministry of Finance. He was there, of course, on a different mission, but he found himself at the strip club. NSS Director Gorik Hakobyan probably heard about his employee's adventures, but he can do nothing because he is NSS Deputy Director Arzuman Harutyunyan's patron (and Arzuman Harutyunyan is Constitutional Court President Gagik Harutyunyan's brother).
In short, those involved in the nighttime brawl have high-backed patrons, which is why this incident got a "package solution". There's no criminal case: go to the next strip club and continue your "state service."
Photo credit: Appellate Squawk
If you found a typo you can notify us by selecting the text area and pressing CTRL+Enter