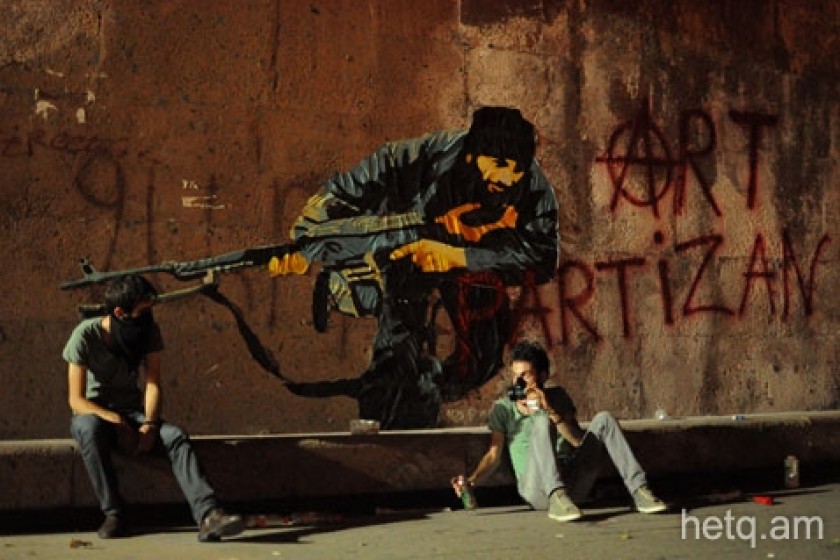 Street Art Group Adorns Yerevan Metro Wall with Armed Partisan
Members of the Hakaharvatz (Counter Strike) street art organization created their latest visual piece on a wall near the Hraparak metro station in downtown Yerevan.
The illustration, depicting an armed partisan, has adorned the wall since early this morning.
The group says it leaves any interpretation about the illustration to the imagination of area residents.