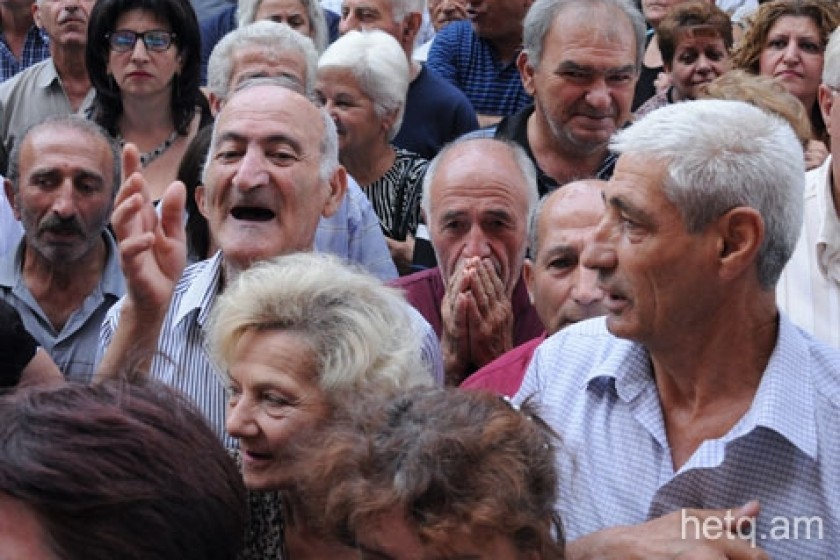 Hundreds of Nairit Employees Demonstrate in Yerevan for Back Wages
Employees of the financially strapped Nairit rubber plant have once again taken to the streets of Yerevan to demand a year's worth of unpaid wages owed them.
Gathering outside the Government Building, the protesters were met by Yervand Zakharyan, Minister of Energy and Natural Resources.
The minister promised that employees would be paid at least one month in back wages.
[gallery id=172]