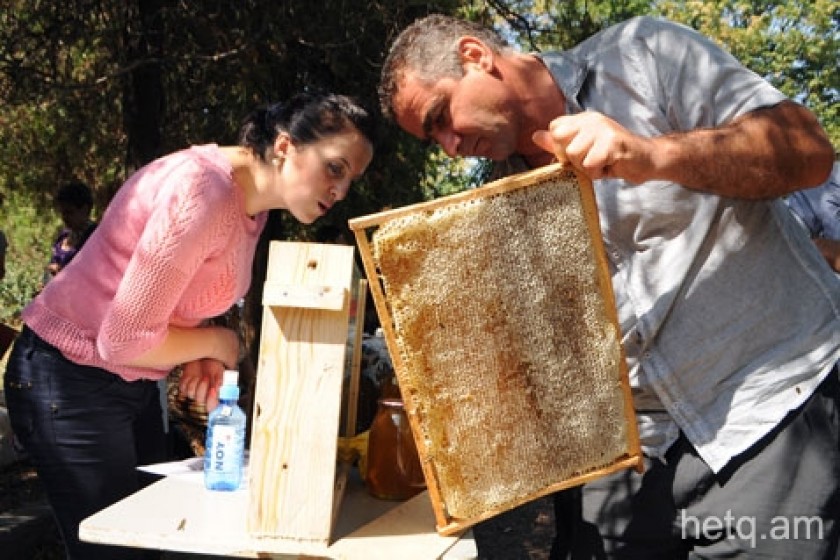 Market Promotes Honey as Alternative to Mining
People from far and wide yesterday travelled to the village of Shnogh, in Armenia's northern Lori Province, to take part in the "Hank or Gyank?" (Mines or Life?) honey and jam market.
Organizers billed the festival as a grassroots effort to spur alternative economic development in opposition to mining.
Visitors were entertained by live music and the chance to see how honey is made.
[gallery id=173]