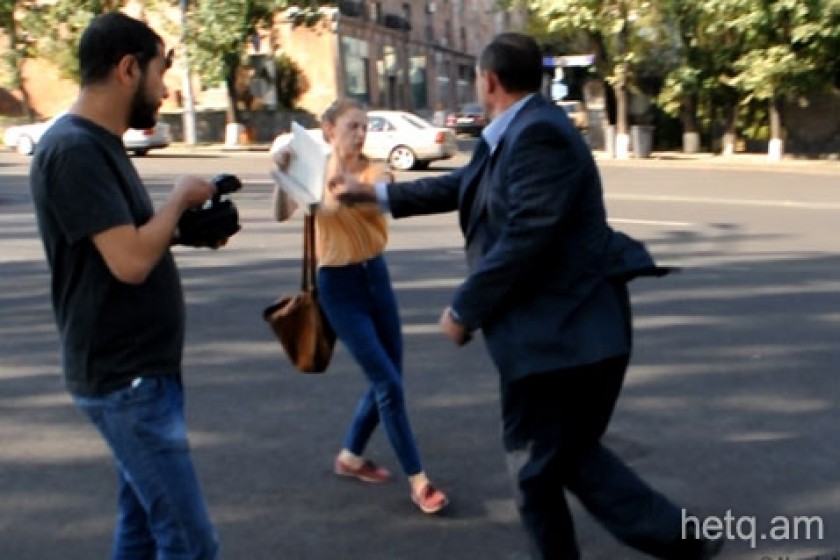 Mistaken Identity? Parliament Security Chief Assaults Reporter
After the street art group Counter Strike hung a banner reading "Hello Rob" (referring to former Armenian president Robert Kocharyan) on the National Assembly's main gate, an irate individual came out and tore down the banner.
He then struck A1+ reporter Marineh Khachatryan, who was covering the incident, on the arm, causing her to drop her Ipad.
The man then identified himself as the parliament's chief of security, but refused to give his name.
He is in fact Karen Hayrapetyan, the chief of security for the National Assembly.
In the video, Hayrapetyan says that Khachatryan wasn't wearing her press badge and that he assumed she was a member of the Counter Strike group.