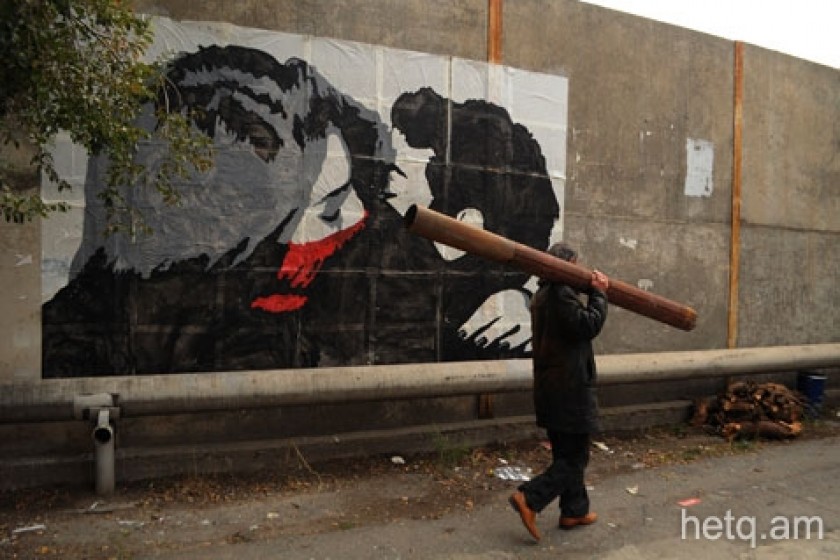 Kissing Couple Still Adorns Yerevan Wall: Passersby Appear Unfazed
A striking image of a young couple embraced in a kiss still adorns the wall of a street in the Charbakh neighborhood of Yerevan.
Plastered by a street art group calling itself Hakaharvatz (Counter Strike), the image of the kissing couple has yet to be torn down, as is the case with other Counter Strike installations.
Counter Strike prowls the streets of Yerevan at night. Come morning, most of its art has already been removed.