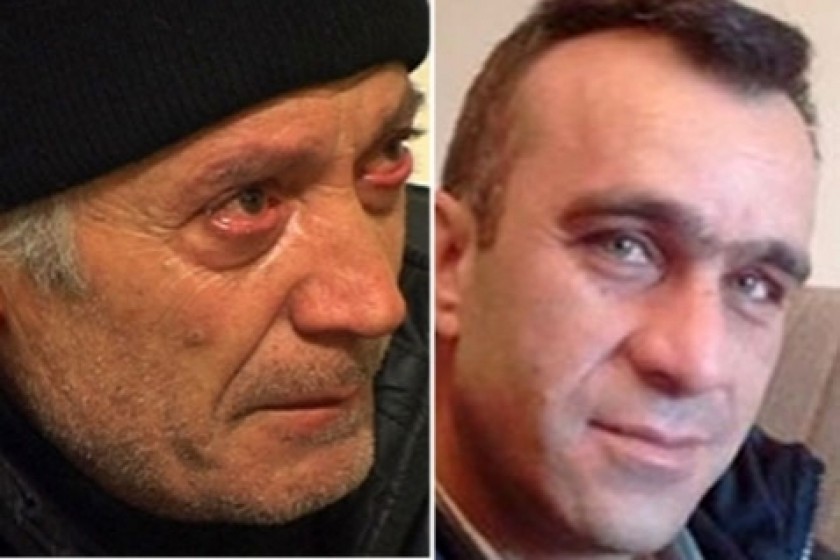 Two Defendants in Armenia's Largest Drug Bust Declare Their Innocence
By Anahit Baghdasaryan
The two men charged with involvement in Armenia's largest drug bust ever both protested they were innocent during trial proceedings yesterday at the Goris branch of the Syunik Court of Jurisdiction.
The trials of Avtandil Martiashvili, a Georgian citizen who was driving the truck when 850 kilos of heroin were seized on January 17, 2014 at the Meghri customs house, and Turkish citizen Osman Oğurlu, who headsthe company that had leased the truck in question, have been combined.
When asked by Judge Vahe Margaryan if Oğurlu agreed to the charges as presented in the indictment against him (that he organized the transport of the drugs to Turkey through the transit territories of Armenia and Georgia and that he is thus guilty of violating with the articles on contraband and the illegal turnover of narcotic drugs or psychotropic materials with the purpose of manufacture or sale), the defendant declared he is not guilty.
State prosecutor Armen Panosyan then asked Avtandi Martiashvili if he was guilty of the charge of conspiring with Oğurlu to conceal and transport the contraband through Armenia. The defendant also replied he was not guilty.
The court then heard the testimony of Artour Zakaryan who works as an inspector at the Meghri customs house. Zakaryan said the truck driven by Martiashvili was photographed as per routine and that a foreign substance had shown up on the surveillance camera. His superiors were informed and the truck was sent to Yerevan for further examination.
Zakaryan testified that when Martiashvili was informed about the concealed substance, the driver replied that the cargo wasn't his. Zakaryan also stated that the driver tried to telephone the owner of the cargo but received no answer. The customs official noted that while Martiashvili exuded confidence and was not opposed to an examination, he was against the truck being picked apart due to damage concerns.
The next person to testify was Albert Mkrtumyan, who operates the x-ray cameras at the Meghri customs house and who photographed the truck in question.
Mkrtumyan stated that when he spotted some imbalance in the floor of the truck he asked the driver if anything was amiss. Mkrtumyan said that Martiashvili replied that nothing was wrong and even opened the section and told him to take a look.
The court has appointed an Armenian- Georgian translator that had been requested by Martiashvili's Georgian lawyer.
One witness failed to make the session due to health reasons, requesting that his original testimony be submitted as evidence.
The defense balked, requesting that the witness be present at the next trial date scheduled for December 11.
Photo (from left): Avtandi Martiashvili, Osman Oğurlu
If you found a typo you can notify us by selecting the text area and pressing CTRL+Enter