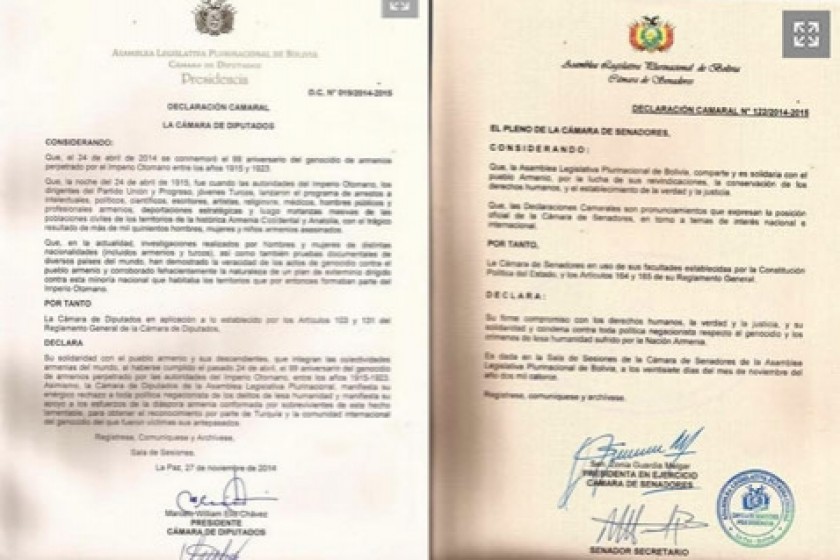 Bolivia's Parliament Recognizes 1915 Armenian Genocide
The Senate and the Chamber of Deputies of Bolivia have approved documents recognizing the Armenian Genocide of 1915.
The documents were handed over to Armenia's Ambassador to Argentina Vahagn Melkikyan in a ceremony that took place on November 30 at the St. Gregory the Illuminator Armenian Apostolic Cathedral in Buenos Aires.
Zonia Guardia Melgar, Acting President of the Senate, and Chamber of Deputies MP Farides Walla Suarez de Suarez, were present at the handing over ceremony.
In her address, Melgar said that, "We offer our full support, solidarity and comradeship to the Armenian people because our state constitution, the law of laws, says no to discrimination and the violation of human rights and genocide."