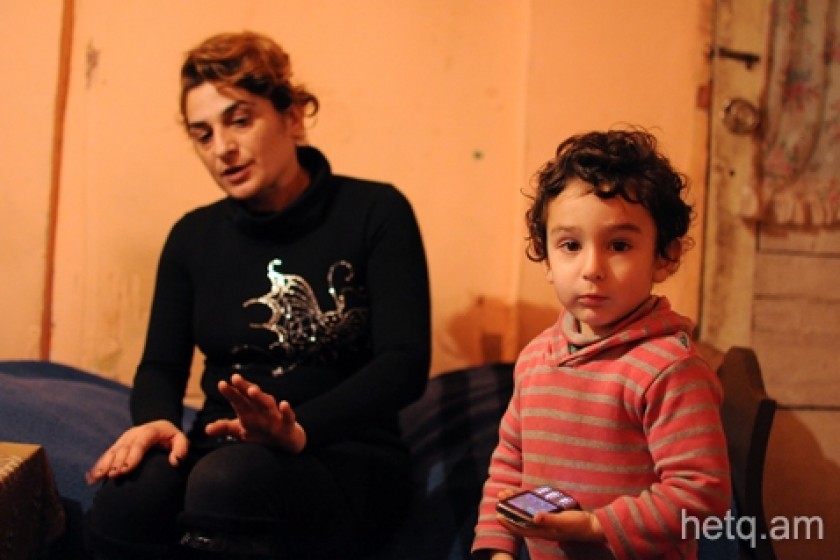 Mother Charged with Forcing Her Son to Beg on Yerevan Streets: Faces 7-12 Years Imprisonment
"All I want is to work and care for Eric. I'll even clean toilets"
Lousineh Arakelyan faces a 7-12 year prison stretch if found guilty of 'trafficking' her three year-old son Eric.
Prosecutors say the 37 year-old mother had her son begging on Yerevan streets for money.
Mrs. Arakelyan is awaiting trial and has signed a legal promise not to flee.
"If they throw me in jail and take my child from me and put him in an orphanage, it would be best that I not live," said Mrs. Arakelyan as she left the Erebouni and Noubarashen District Court.
In contrast to Mrs. Arakelyan, her old friend Lousik Grigoryan has served seven months in detention on the same charge – exploiting Eric since he was three months old.
52 year-old Mrs. Grigoryan has a 17 year-old daughter that has been enrolled in a school for special needs children ever since.
"Let me go home and spend New Year's with my child," said a tearful Grigoryan to Judge Artoush Gabrielyan.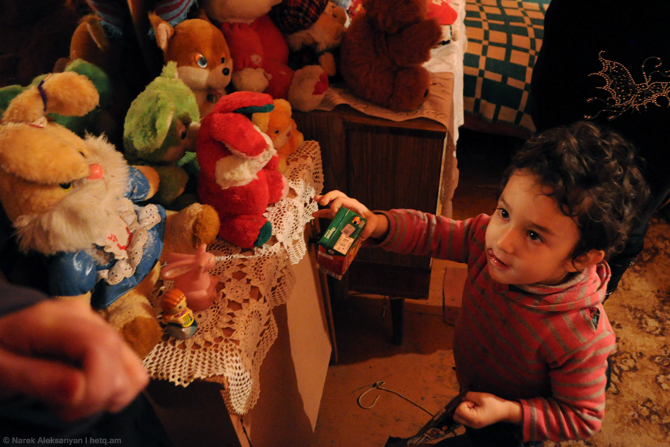 According to the indictment, the two women kept Eric under slave like conditions ever since the boy was five months old, forcing him to beg for money.
Mrs. Grigoryan herself worked as a beggar since the 1990s on the streets of Yerevan. The two decided to rent a place together and take care of the boy and Grigoryan's sick brother.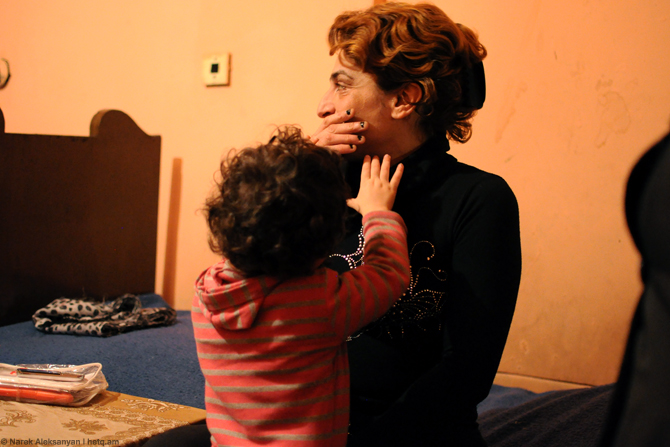 In June of 2013, when the two women went out begging with Eric in tow, Erebouni district police detained Grigoryan and the boy and took them to the station house.
"I saw that they took Lousik and the boy, I ran after them. I saw them enter the police station and I went inside. I told them to return my boy. But they detained us and took fingerprints as if we were dangerous criminals. They said I was enslaving my child. I drank a special juice just to produce milk to feed the boy. Whatever money I made went to the child and to pay the rent. When they detained us they told me to go tell my story to the newspapers," said Mrs. Arakelyan.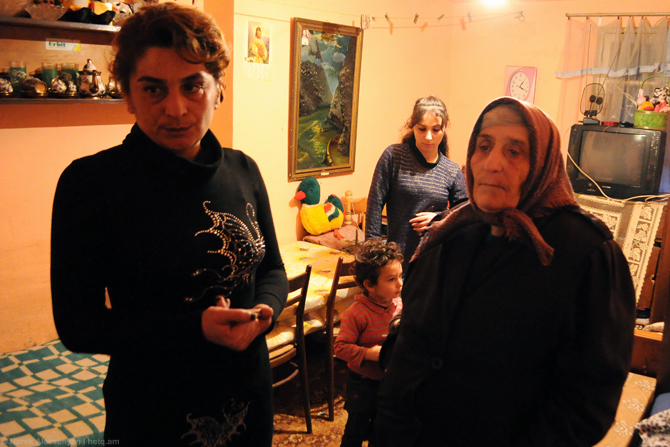 The two women were subjected to psychological testing and declared of having limited mental competence. In 2006, Mrs. Grigoryan was a patient at a Yerevan psychiatric clinic and diagnosed as suffering from "light mental retardation". Mrs. Arakelyan was similarly diagnosed at a Vanadzor psychiatric clinic.
Karen Manoucharyan, their public defender, had motioned the court for another battery of psychiatric tests. Today, Judge Gabrielyan declared the test results stating that Grigoryan was mentally unfit. She must now undergo mandatory treatment at the Noubarashen psychiatric clinic. Thus, she's been cleared of any wrongdoing. Mrs. Arakelyan, on the other hand, still faces a prison sentence if found guilty.
After today's court session I went to the apartment rented by Mrs. Arakelyan – a ten square meter space with three beds.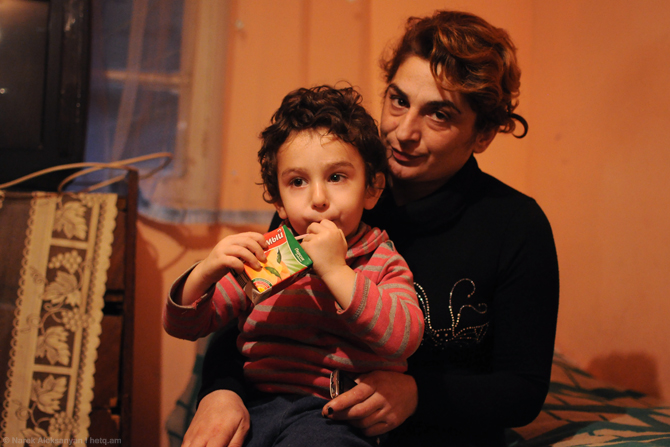 "All I want is to work and care for Eric. I'll even clean toilets. What's the shame in that? I want Nelly Douryan to read what you write about us and to place Eric in a kindergarten so that I can work. Wherever I take him there's a waiting list to get in. There was one place with no wait but the tuition was too much," said Mrs. Arakelyan who was born and raised in Vanadzor and came to Yerevan in search of work.
Eric's father is an absentee parent who doesn't financially contribute to the child's welfare. Eric doesn't even have a birth certificate. Mrs. Arakelyan just received her new identity card and is preparing to file for government assistance. She says she has trouble reading; she can't make out all the letters.
When I asked her if the judge had read the indictment out aloud, she replied:
"The judge knows I am mentally challenged but told me to sign the papers. He didn't read them to me. I don't understand what I am being charged with. That I worked to provide food for my child? But the judge seems like a good man and won't find me guilty. If the prosecutor saw how we live, he probably would retract the charges. But let him also take care of my boy. Do their kids ever go hungry, even for a day? Now, I have nothing to prepare a meal with. Did we steal or commit murder to face seven to twelve years in prison? Do they take someone to court just for getting food for their child? We've been in court for seven months now, and we're still there."
If you found a typo you can notify us by selecting the text area and pressing CTRL+Enter