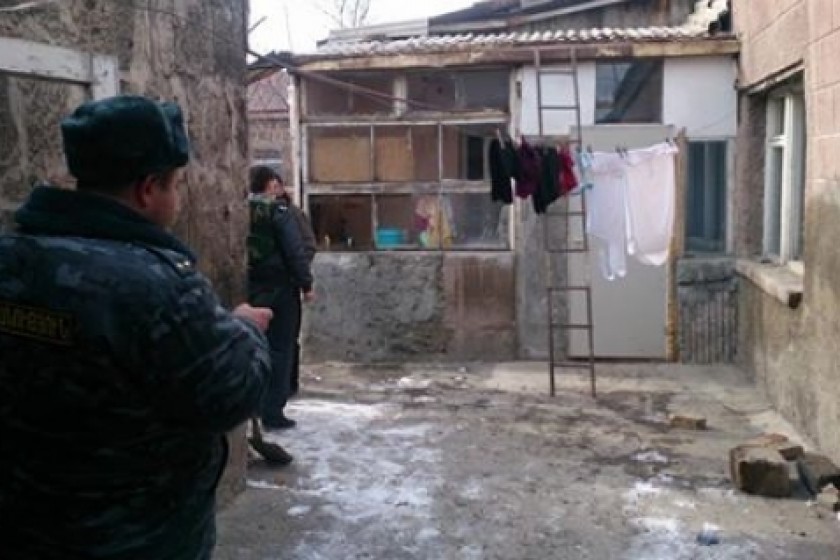 Russian Soldier Suspected of Killing 6 Members of Gyumri Family
According to preliminary police reports, a Russian soldier stationed at the 102nd Russian military base in Gyumri is suspected of murdering six members (five adults and one adolescent) of a family earlier today in Armenia's second largest city.
The soldier in question, Valery Permyakov, is alleged to have shot all six.
Police are now searching for Permyakov and are calling on Gyumri residents to report any sightings of the suspect.
The only member of the family said to have survived is a six month old child who sustained knife injuries. The child was operated on and is said to be in serious condition.
The Gyumri prosecutor's office has launched a criminal investigation.
Those killed have been identified as Seryozha Avetisyan, Hasmik Avetisyan, Aida Avetisyan, Armen Avetisyan, Araksya Poghosyan and Hasmik Avetisyan.
Photo: Levon Barseghyan Facebook page.