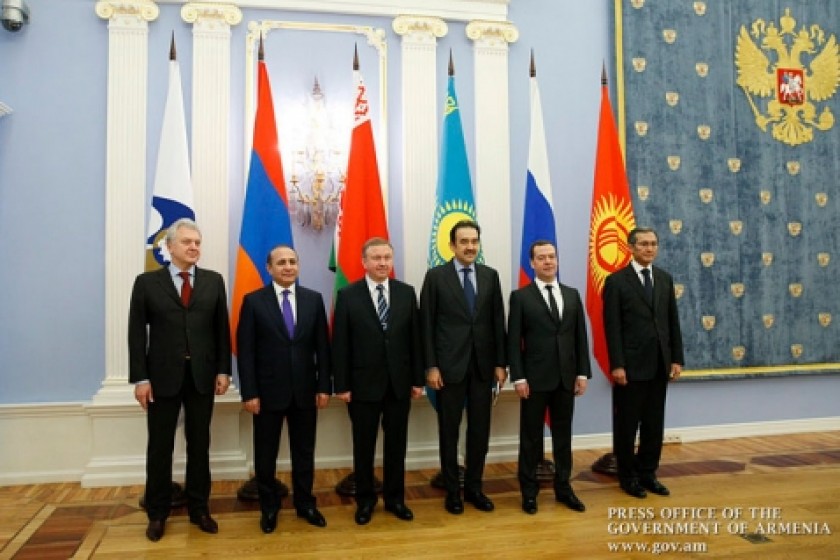 Government Junket to Moscow Costs $53,900....Just in Airfare
It cost Armenian taxpayers US$53,900 to fly Prime Minister Hovik Abrahamyan and his entourage to Moscow last week for three days to participate in the first meeting of the Eurasian Intergovernmental Council.
PM Abrahamyan and the delegation he headed made the round trip (flight time 5 hours total) to Moscow on a chartered jet.
That breaks down to $10,780 per hour for the luxury of soaring to and from Moscow in privacy and comfort.
The Council's session was held with the participation of heads of government of Russia, Armenia, Belarus, Kazakhstan and Kyrgyzstan.