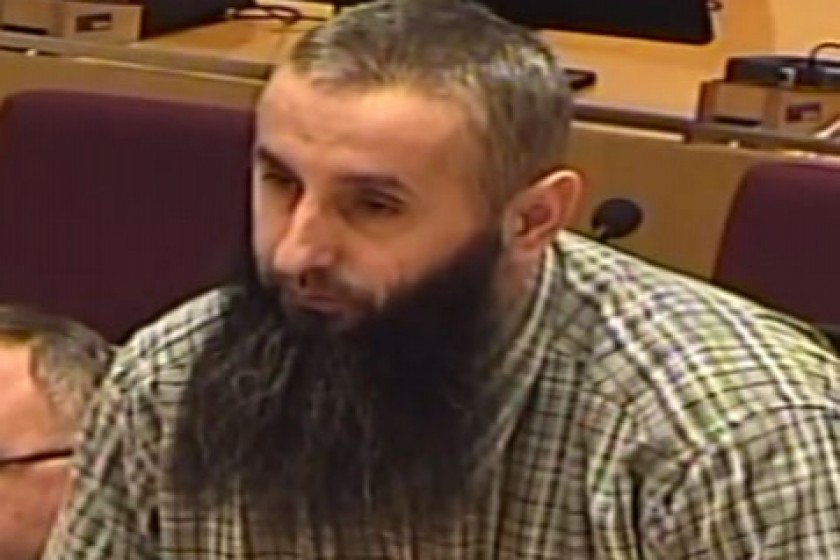 Bosnia and Herzegovina: Young Man Who Allegedly Tried to Join ISIS Testifies Against Bosnic
An 18-year-old arrested in February at the Sarajevo Airport while allegedly embarking for Syria to fight for the Islamic State (IS), testified that he attended the speeches of suspected IS recruiter Husein "Bilal" Bosnic before the trip.
Husein BosnicHe was one of three witnesses who took the stand at Wednesday's hearing in the trial of Bosnic, who is accused of publicly inciting terrorist activities and recruiting Bosnian citizens to fight alongside IS in Syria.
Merim Keserovic, a high school dropout from the village of Trnovi near Velika Kladusa, told the court in an unsteady voice that he attended Bosnic's speeches at Friday prayers. However, when the prosecutor asked him what Bosnic said in those speeches, he testified he could not recall.
Prosecutor Dubravko Campara then produced a report that Keserovic gave to Banja Luka police at the time of his arrest. In the report, signed by Keserovic, he told police Bosnic's speeches said the "brothers" fighting for IS in Syria need to be supported, and that believers should go and join them in their battle.
Keserovic testified Wednesday that he was confused when he gave this statement and does not remember what he told police at the time. He also claims that parts of the report were written by the police officers.
Read more on occrp.org
If you found a typo you can notify us by selecting the text area and pressing CTRL+Enter