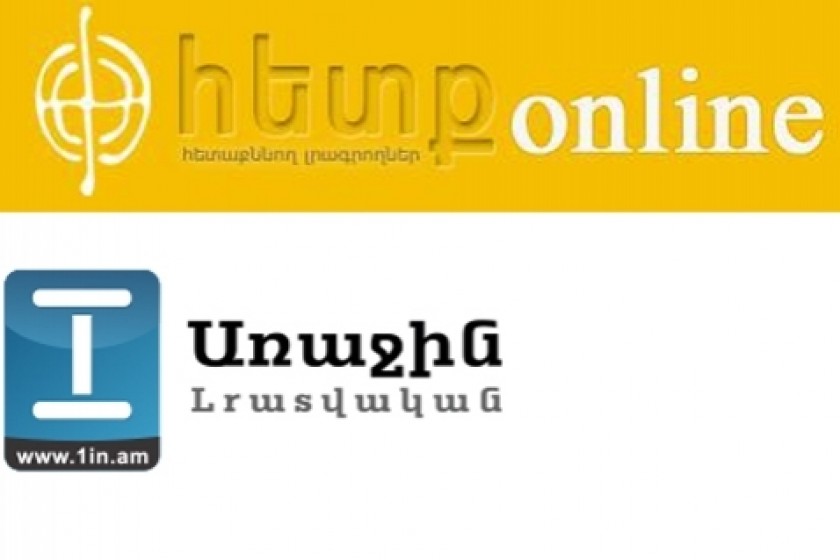 Appeals Court Drops State Fee Compensation in Hetq v Skizb Media Copy-Paste Case
Armenia's Civil Appeals Court partially overturned a December 17, 2014 ruling, the first of its kind in Armenia, finding Skizb Media Kentron LLC of violating clauses of a recently passed law commonly known as the "copy paste" law restricting new outlets from republishing original content from another unless under a set number of regulations.
Skizb Media appealed the decision and the appeals court made its decision known today.
The original suit was filed by the Investigative Journalists NGO (the publisher of Hetq) in January 2014 and demanded that the defendant pay 200,000 AMD in compensation. Instead, the lower court ruled that the defendant pay 100,000 AMD in compensation and seized another 158,000 to cover the Investigative Journalists NGO legal expenses.
In its decision, the appeals court found that the lower court had mistakenly set the state courts fees to be paid by 2,000 AMD. Thus, instead of compensating the Investigative Journalists NGO for 8,000 AMD in fees, it would have to pay 6,000.
The appeals court let the rest of the lower court's decision stand as is.