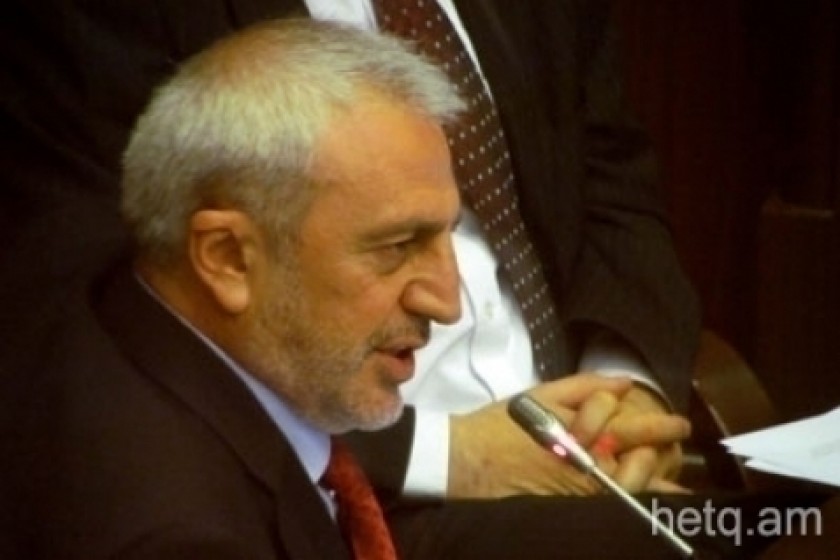 Opposition MP: Natural Gas Consumer Rate Needs to Drop by $30
For the past few days, the Armenian parliament has been discussing the conclusions reached by an ad-hoc committee tasked with reviewing the actions of the natural gas supply network.
Today, the various parliamentary factions presented their views on the issue.
Aram Manukyan, an MP from the opposition Armenian National Movement (HAK) said that Armenia burns more atar (dried dung) for fuel than gas nowadays.
To push home his point, Manukyan noted that Armenia purchased gas at $53 in 2006 and that the margin was $47. That's to say that after entering the Armenian border, consumers paid $47 more; or $100. Today, according to Manukyan, the margin is $185.
"Within 8-9 years, the price from the border to the consumer has risen four times, to $130. This is a result of poor management," said the opposition MP.
Manukyan said that out of 630,000 gas consumers, some 1,890 use 10,000 cubic meters or more and that the difference between commercial and individual consumers is $117.
The MP proposed that the police, fire department, regional government offices and limited liability corporations are removed from list of those eligible for cheaper gas.
Manukyan concluded by saying that gas rates could, by his calculations, be decreased by $30.