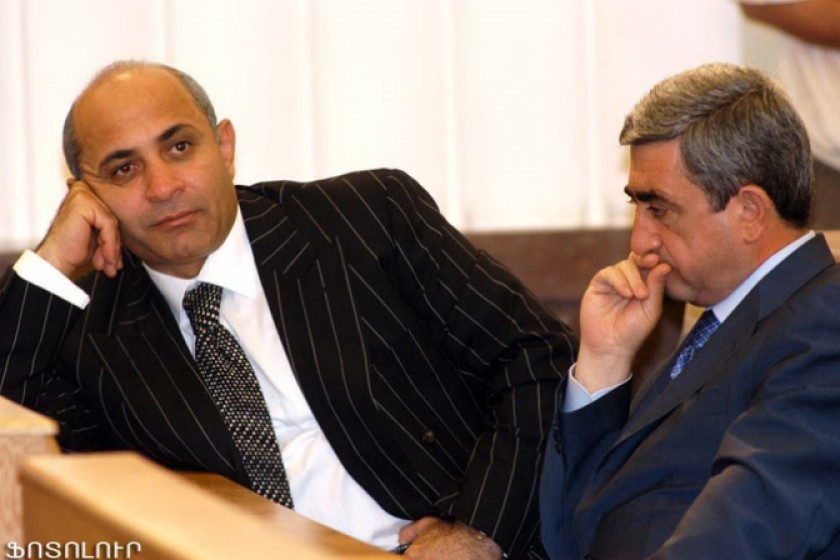 The Relatives of Armenia's Prime Minister Operate Outside the Tax Laws; I Propose that President Sargsyan Shops at Artashat Plaza
Question: What's holding back the development of Armenia's economy?
Answer: Because Armenian President Serzh Sargsyan appointed Hovik Abrahamyan as the country's prime minister, a man who for years has declared himself beyond the law.
Today, Abrahamyan's relatives enjoy such a privileged status as their illustrious sponsor and refuse to pay taxes on their business operations.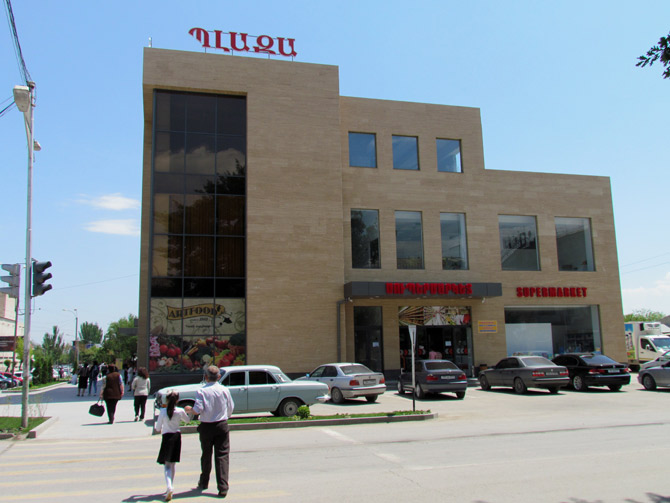 Hetq has already written that Artashat Plaza, a retail complex and supermarket owned by Abrahamyan's son Argam in Artashat, doesn't issue sales receipts to its customers. (By the way, Argam Abrahamyan is running for mayor of Artashat in next month's election).
The commercial complex, the largest in Artashat, opened its doors last October. Argam Abrahamyan was registered as the 100% owner. Just a few days later the stock was transferred to Gohar Voskanyan, who hails from the same village as the prime minister. Our source reports that Voskanyan is an Abrahamyan confidante and that the entire transaction was purely for show. But ask anyone in town and they'll tell you that Argam still owns the place.
Hetq forwarded its article, as evidence of wrongdoing, to Armenian Minister of Finance Gagik Khachatryan.
This is what we received in response:
"Regarding the May 20, 2015 Hetq article entitled PM's Son Transfers Supermarket Stock in Run-Up to Artashat Mayor's Race, we'd like to inform you that the Ministry of Finance's Artashat Regional Tax Inspectorate has been instructed to conduct an investigation into Artashat Plaza Ltd. We will apprise you of the results separately."
Let us offer the following piece of evidence in order that readers understand what the "results" of that investigation will be. Vardan Mamikonyan, who heads the Artashat Tax Inspectorate, is the brother of Prime Minister Abrahamyan's son-in-law Vahan Mamikonyan. Vahan, in turn, heads the tax inspectorate for the Yerevan district of Shengavit.
Talk about a well connected family…
What's even more absurd is that Prime Minister Abrahamyan and Minister of Finance Gagik Khachatryan have jointly concocted the idea of launching an anti-corruption commission.
Thus, I have the following question for President Sargsyan. What are you expectations of an anti-corruption campaign being run by two known oligarchs – Hovik Abrahamyan and Gagik Khachatryan? Please enlighten us so that we might understand what's going on as well.
What's Going On at the Artashat Plaza Retail Complex?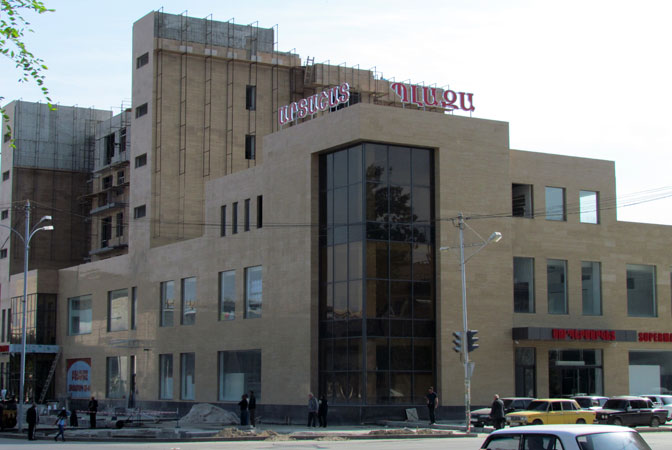 The complex takes up the first and second floors in a multistory building owned by Argam Abrahamyan in Artashat, a town of 25,000 some 30 kilometers south of Yerevan. Each floor measures around 2,000 square meters. A supermarket owned by Artashat Plaza Ltd. is located in a section of the first floor. The remaining area and the entire second floor consist of retail booths that are leased out. There are 90 or so such booths. The law requires that all stores, all places engaged in business, must affix a document, stating the name of the company/proprietor, the tax code and address, in a visible location.
None of the retail booths at the complex have a cash register device. Consequently, sales are transacted without the issuance of such receipts. And there is no internet service in the complex, meaning that the new generation of register receipt devices can't be utilized. Hetq has already written that Argam Abrahamyan, a candidate for mayor of Artashat, hasn't fully declared all his assets. In particular, he hasn't officially declared the US$20 million sitting in an Armenian bank. To date, Hetq has been unable to ascertain the reason why the $20 million was transferred to Argam Abrahamyan from a Swiss bank. (Hetq will not publish the bank's name)
My suggestion to President Serzh Sargsyan is that we visit Artashat Plaza together, do some shopping, and ask for a sales receipt. If we aren't provided with one, we will sound the alarm. Hetq will write another article on the matter. Perhaps we will get a response for a change.
Given the present state of affairs, the country will not register an iota of progress. Of this there is no doubt!
Photo: Prime Minister Hovik Abrahamyan, President Serzh Sargsyan
If you found a typo you can notify us by selecting the text area and pressing CTRL+Enter