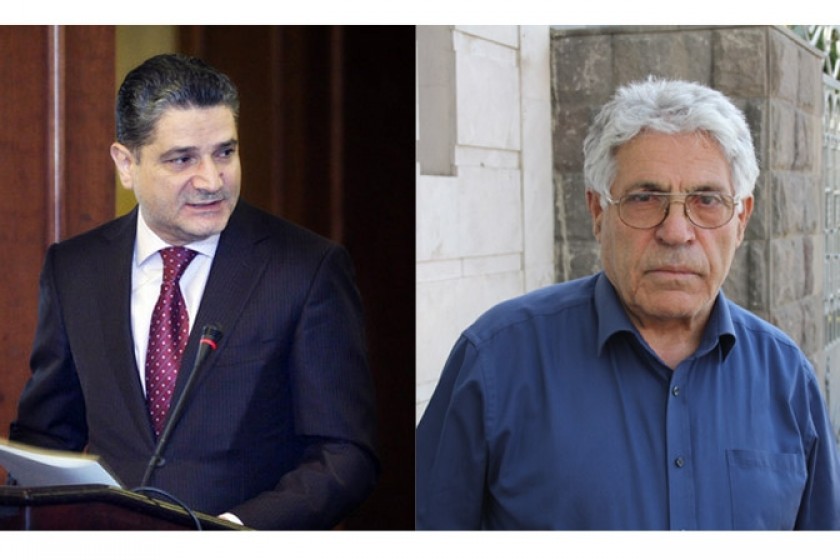 Armenia's Former Prime Minister Sues Paylak Hayrapetyan for Slander
Tigran Sargsyan, Armenia's former prime minister and presently its ambassador to the United States, has filed a one million AMD slander suit against businessman Paylak Hayrapetyan.
On March 24, Hayrapetyan appeared on the "shamshyan.com" website and accused Sargsyan or receiving US$7.5 million of his money via an off shore financial deal that dates back to 2009.
At the time, Hayrapetyan placed millions of his property as collateral at AmeriaBank for loans to invest in a grandiose Armenian government backed diamond project. But a large percentage of the loans were transferred to the bank accounts of companies registered in Cyprus. Stockholders in these companies Tigran Sargsyan, prime minister at the time, Primate of the Ararat Diocese of the Armenian Apostolic Church Archbishop Navasard Kjoyan, and a businessman called Ashot Sukiasyan.
The suit, filed at a Yerevan court, also seeks to obligate Hayrapetyan to publicly refute his accusations on the "shamshyan.com" website, where he made the charges against Sargsyan in the first place on March 24, 2015.
Sargsyan is being represented by Aram Orbelyan, a former Armenian justice minister. The slander suit states that Sargsyan never received any such amount nor had any connection to the matter.
A preliminary court date has been set for June 9.
Photo: Tigran Sargsyan, Paylak Hayrapetyan