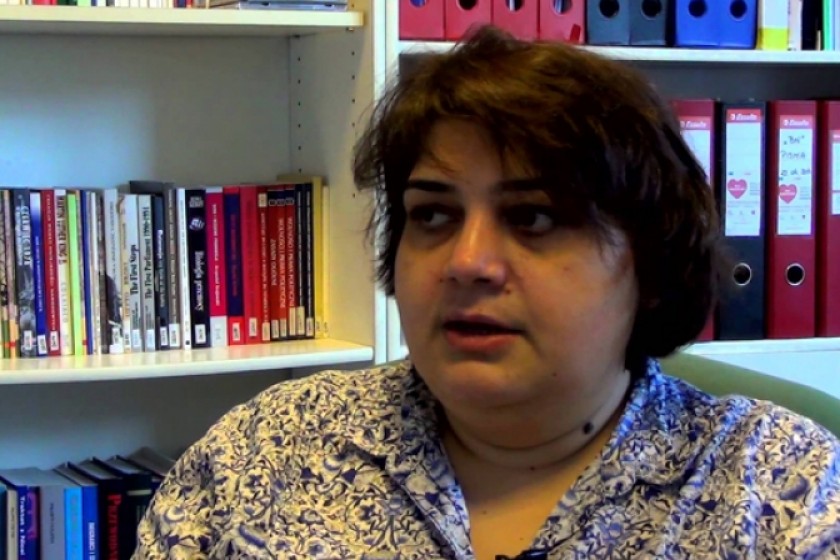 Today is Khadija's Birthday. Azerbaijani Reporter Has Been In Jail for 7 Months
Today is Khadija Ismayilova's birthday. The Azerbaijani journalist been in jail since December 2014.
Azerbaijani President Ilham Aliyev throws everybody in jail who criticizes him, who attempt to shed light on his business interests, and those who attempt to defend human rights in the country.
Aliyev, without any doubt, can be regarded as a killer of free speech.
While I and Khadija, are on the same Organized Crime and Corruption Reporting Project (OCCRP) team, I even avoided writing her letters. We could have cooperated on investigative stories but I always avoided such a process understanding the danger that constantly hung over her. I was certain that her correspondence was being monitored, given the state of relations between Azerbaijan and Armenia. Aliyev's repressive regime stooped to the crudest of measures - extracting testimony against her via blackmail, phone taps and harassment tactics.
In the end, at the order of Aliyev, the courts sent her to jail. Today, she remains in jail. There are scores of reporters, lawyers, human rights defenders, or just free thinkers, in prisons throughout Azerbaijan. Unfortunately, we cannot help Khadija and the other 'dissidents'. Aliyev has built a wall around his country and he's hiding behind it. He allows no one to approach it.
Many of our colleagues today, in different corners of the world, are with her in spirit…Our always smiling Khadija, a dedicated investigative journalist always ready to lend a helping hand.
Read Khadija's investigation appearing in today's OCCRP.
If you found a typo you can notify us by selecting the text area and pressing CTRL+Enter