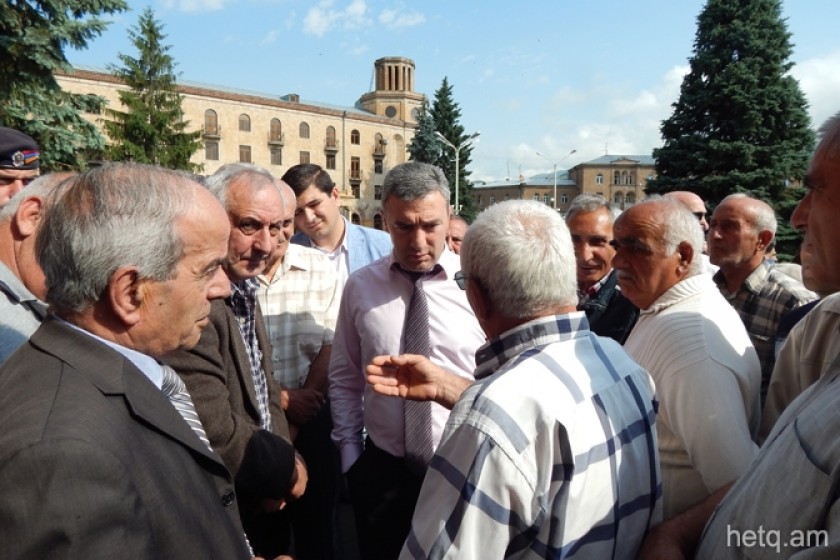 Kimprom Workers Again Demonstrate; Demand 7 Months Back Wages
Kimprom factory workers have been gathering outside the Lori Provincial Administration in Vanadzor on and off for over a year to demand back wages.
Today, at 8:30 am, 200 workers again took up positions outside the administration building and waited for Lori Governor Artour Nalbandyan to arrive.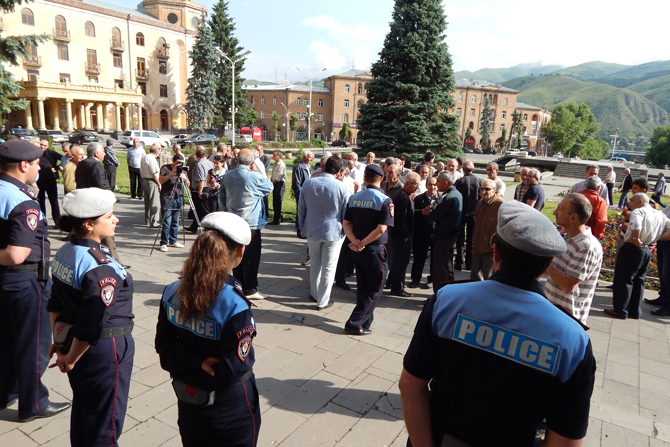 In an interview with Hetq last December, Nalbandyan claimed that the 450 million AMD owed workers in back wages had been paid as per the promise given by Armenian President Serzh Sargsyan.
Workers who gathered today said that Kimprom had amassed new wage debts, claiming that they received only 50% of wages owed them for December 2014. They also pointed to five months of wage debts dating back to 2011 for 100 workers.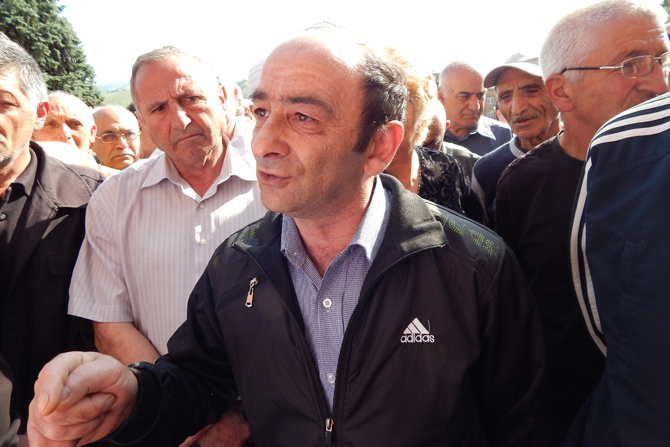 The protestors said the struggle would continue and that they would not be taking the matter to the courts since they no longer believed in the judicial process.
When Nalbandyan arrived for work, he told the protestors that the factory wouldn't be closed because there was hope to get it on its financial feet and running.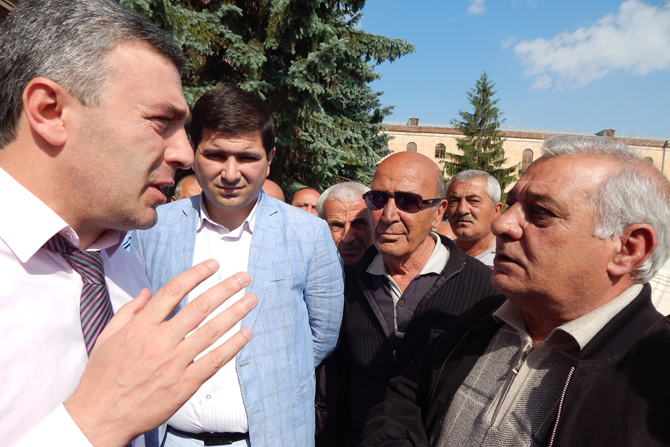 Last year Hetq wrote about the financial woes of Kimprom, the billions it owes in gas and electricity utility bills, and how the company became yet another victim of offshore intrigue just like Nairit.