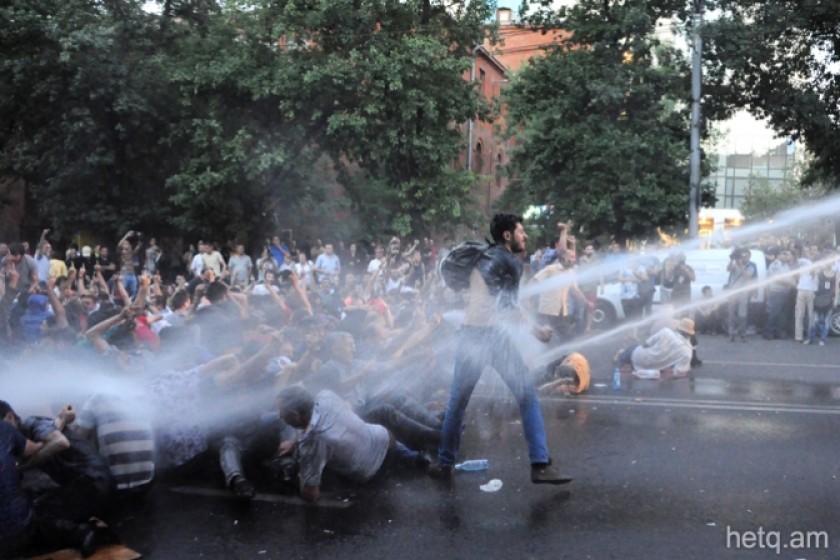 Yerevan Photo Story: Police Disperse Peaceful Electricity Rate Hike Protest
A phalanx of riot geared police confronted thousands of protesters marching up Baghramyan Avenue in Yerevan yesterday evening.
The marchers had their sights set on the Presidential Palace. They wanted to present their demands to President Sargsyan in person.
Seeing their path was blocked, the marchers decided to stage a sit-in then and there. Early this morning police moved in and forcibly removed hundreds of demonstrators with the aid of water cannons.
The cops detained scores in the process.