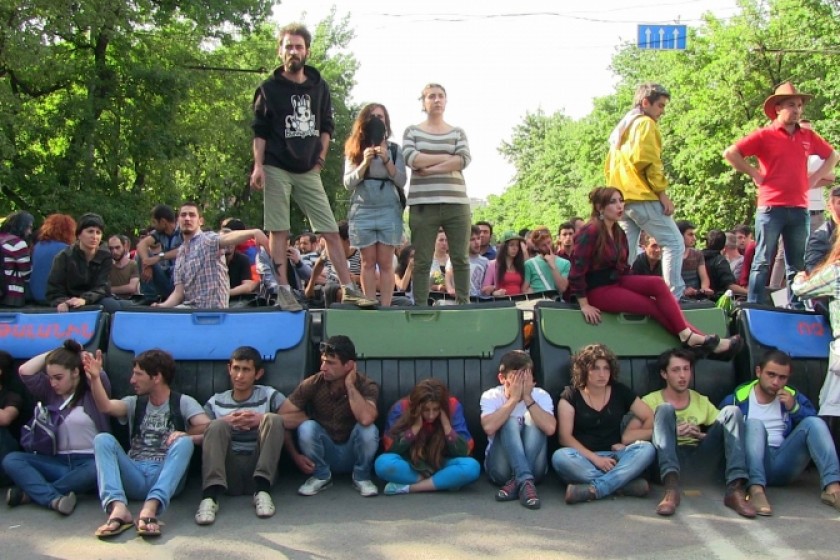 Sanitek Wants Its Garbage Bins Back from Baghramyan - All 41
In a weird twist to the week old electricity rate hike protest in Yerevan, Sanitek Ltd, the company that collects garbage in the Armenian capital, has now entered the fray by filing a suit arguing that 41 of its garbage bins, now used as a barrier on Baghramyan Avenue, have been damaged.
In a statement released today, Armenia's Investigative Committee (AIC) says that its Kentron and Nork-Marash branch received the police report after a representative of Sanitek (a Lebanese-based company which won the garbage removal tender for Yerevan) filed the complaint.
The AIC says that based on the evidence received, it has launched a criminal case based on Article 185 of the Criminal Code - Willful destruction or spoilage of property.
A decision has been taken to seize the 41 garbage bins now used as a barricade on Baghramyan Avenue and that the police have been instructed to do so.