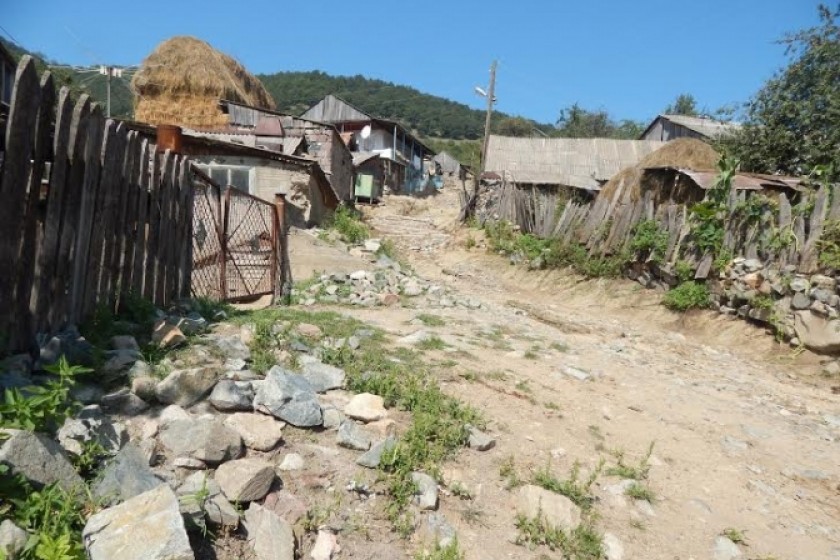 Tzaghkashat Village Mayor: "98% of residents oppose the mine"
Tzaghkashat village residents in Armenia's Lori Province are in a fluster over a petition filed by a mining company to conduct geological studies in their backyard.
Seeking permission to conduct the studies in the Tzaghkashat-Akhetk copper-molybdenum mine site is Teghout CJSC, a subsidiary of Vallex Group whose chairman is Valeri Mejlumyan.
Hrachik Paranyan, the mayor of Tzaghkashat, says that residents are opposed to the opening of the mine and whatever jobs it might create.
Mining, in no instance, is conducive for us," said Paranyan, adding that many residents spend twelve hours a day away from home working at the Teghout mine.
Paranyan says that from March until November residents are, in addition to raising animals and growing crops, able to make a living from the surrounding Teghout forest by also collecting various berries and mushrooms.
Paranyan warns against polluting the pure mountain springs that dot the landscape and says that he'd rather see the area developed as an eco-tourism destination.
The village mayor said that he would personally meet with Mejlumyan to resolve the issue.
"Mejlumyan has done much for the village and we don't forget it. He's always received us warmly. But 98% of the village opposes any mining," Paranyan said.
The mayor then recalled that a few years ago Mejlumyan noted that Tzaghkashat had enough cold and hot springs to establish a sustainable income source based on tourism.