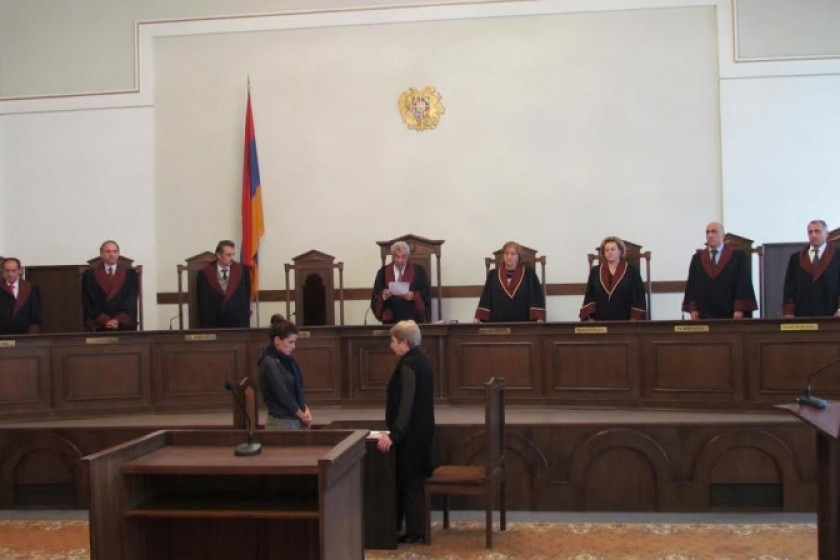 Armenia's Constitutional Court, Regarding Source Confidentiality, Finds in Favor of the Press
Minutes ago, in an oblique decision, Armenia's Constitutional Court agreed that various aspects of the law regarding the press in Armenia have not been correctly applied.
Two local news outlets, the Hraparak newspaper and Ilur.am, had sought to have several clauses of the "Law on Mass Media" declared unconstitutional. The court failed to do so.
The two news outlets had applied to the Constitutional Court after they fought cases in the country's lower courts regarding the issue of source confidentiality. The outlets had published news stories based on unidentified sources and were instructed by the courts to reveal names.
Regarding one of the contested clauses ("Law on Mass Media, Article 5, Part 2) the court found that sources may revealed, despite the public right to be informed, to ensure the safety of the individual,to prevent a serious crime, or to ensure that a person accused of a serious crime gets the right to a trial.
The court found that one of the above conditions must be present for press sources to be revealed.
The court found that another contested legal clauses ("Criminal Court Procedural Code" Article 14, Part 2; Article 41, Part 2, Point 1; and Article 279) were also constitutional.
The court found that the expression "revelation of other broadcasts", does not include the revelation of information sources which is the object of a separate legal regulation.
The court also found that lower court decisions against the two plaintiffs, given new developments, are subject to review given that the contested clauses were applied against them based on other interpretations.
The written review of the case took all of ten minutes, after which the judges retired to draft their verdict.
AraGhazaryan and ArtakZeynalyan were in court representing the Hraparak newspaper and TigranYegoryan and LousinehHakobyan were representing Start Media Ltd., the founderof Ilur.am.
After the verdict had been read, ArtakZeynalyan argued that his client's appeal had been fully sustained since the "other publications" phrase in Article 279 of the Criminal Procedural Code was found not to be understood as articles or broadcasts.
Zeynalyan said that Hraparak would file a suit in the Court of Cassation demanding that the case be reopened.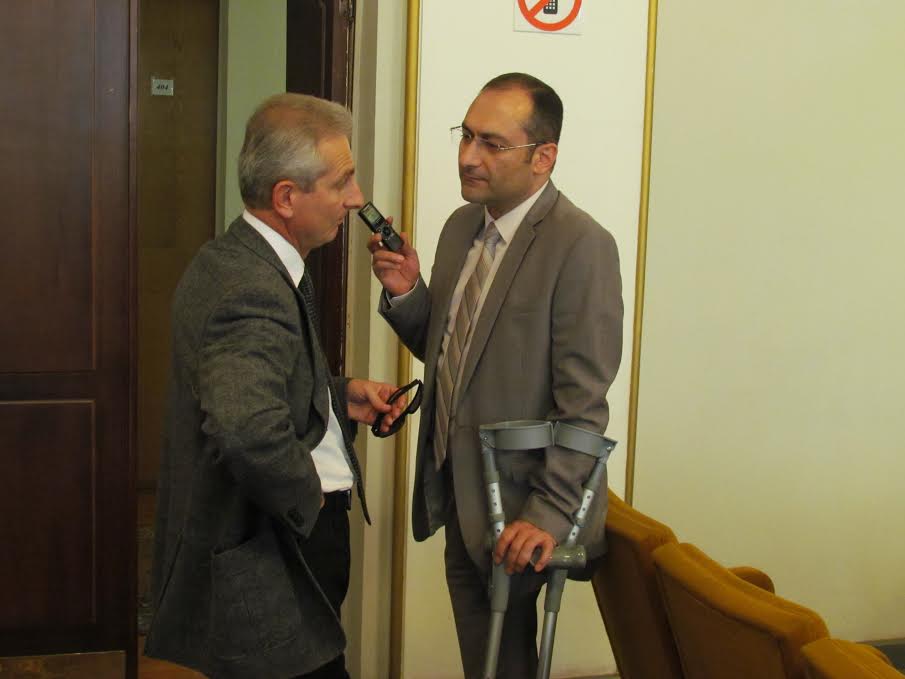 Ara Ghazaryan, Artak Zeynalyan
"Hereafter, Article 5 of the Law on Mass Media cannot be interpreted otherwise than the Constitutional Court has formulated. In this respect, I congratulate the news outlets and all of us," said Zeynalyan.
If you found a typo you can notify us by selecting the text area and pressing CTRL+Enter